Most CEOs Are Now Expecting a Recession — Is Your Portfolio Ready?
June 17, 2022 at 12:30 PM EDT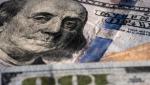 CEOs and businesses face a number of challenges in the current economic environment, and their sentiments reflect that. With more than half of CEOs now expecting a recession in the coming 12–18 months, positioning portfolios for a challenging economic cycle could be more important than ever, and...