Managed Futures Are Up 10% YTD — Are You Investing?
February 24, 2022 at 16:22 PM EST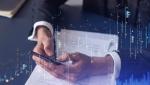 Inflationary pressures and investor sentiment have seen markets fluctuating since the beginning of the year, with concerns around rising interest rates and now geopolitical tensions sending the major indexes plummeting. The S&P 500 has officially entered into correction territory as of this...