Is Now the Time For Managed Futures?
November 18, 2021 at 14:50 PM EST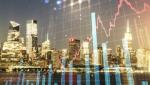 The Mount Lucas president and CIO Tim Rudderow recently sat down with KraneShares to discuss current market environments and the benefits that managed futures have to offer investors right now. Rudderow pioneered systematic trend-following and managed futures to provide investors with uncorrelated...