Lux Beauty Club, a manufacturer of clean beauty and wellness products, will showcase CBD-infused products at the largest U.S. beauty show from October 17-18 in Orlando, Florida.
(PRUnderground) October 5th, 2021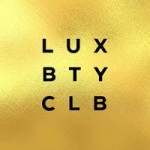 Lux Beauty Club will be debuting its newest CBD-based beauty and wellness products at Premiere Orlando, which has been named the largest beauty show in the U.S. by Trade Show News Network. Lux Beauty Club draws on the therapeutic powers of CBD for its anti-aging skincare products as well as its line of wellness products, which are designed to boost energy, relieve stress and muscle pain, and enhance sleep.
Lux Beauty Club has distinguished itself for its commitment to clean ingredients bolstered by the natural health benefits of CBD oil. Unlike other beauty and wellness companies, Lux owns its full supply chain, which enables them to guarantee a pure product with organic ingredients from FDA-certified farms.
"I have always loved the beauty industry, but I have been shocked by the low-quality ingredients that go into so many products," said Victoria Flores, who founded Lux Beauty Club along with registered nurse Leslie Wilson. "Our products take beauty back to Mother Nature with the rejuvenating power of CBD, camphor, aloe, turmeric and dozens of other healing ingredients. No weird stuff — our products are natural and clean."
Lux will showcase CBD-based beauty products such as Face Plumper Collagen Cream, which helps reduce signs of aging and promote collagen, and wellness products such as Sleeping Beauty Oil, which improves sleep quality. They'll also be debuting their first non-CBD wellness range consisting of 12 new edible gummy products. They comprise varying ingredients: ashwagandha, melatonin, a multi-vitamin, probiotics, Omega 3, and more.
"Our customers loved our CBD Gummies so much we wanted to expand the range with other powerful ingredients that make a difference for your mind and body," said Flores.
The Premiere Orlando International Beauty Event runs from October 17-18 at the Orlando/Orange County Convention Center in Orlando, Florida. The show is exclusive for members of the professional beauty industry and offers innovation and education from top beauty experts as well as hundreds of exhibits from leading hair, nail, and skincare companies from around the world.
"Many of the latest techniques and trends in our industry come out of this event, and it's an honor to be part of that momentum as an exhibitor," said Flores.
Lux Beauty Club has been featured in Green Entrepreneur, Forbes, and People Magazine. To learn more about the company and its clean CBD-based products that will be on display at Premiere Orlando, visit www.LuxBeautyClub.com.
About Lux Beauty Club
Lux Beauty Club (LBC CBD) manufactures the highest quality CBD clean beauty and wellness products on the market. Their goal is to improve lives and offer non-toxic alternative methods for health and beauty.
FDA Disclaimer: The statements made regarding this product have not been evaluated by the Food and Drug Administration. These products are not intended to diagnose, treat, cure or prevent any disease. All information presented here is not meant as a substitute for or alternative to information from healthcare practitioners. Please consult your doctor. The news site hosting this press release is not associated with Lux Beauty Club. It is merely publishing a press release announcement submitted by a company, without any stated or implied endorsement of the product or service.
The post Lux Beauty Club to Exhibit CBD-based Skincare and Wellness Products at Premiere Orlando first appeared on PRUnderground.
Press Contact
Name: Damon Burton @ SEO National

Phone: 1-855-736-6285

Email: Contact Us

Website: https://luxbeautyclub.com/
Original Press Release.