The main tools of Derivatives market in Italy are entering into and executing an ISDA Master Agreement (and the Confirmations under such Master Agreement, the "ISDA agreement") and a GMRA Master agreement (the "GMRA agreement") and to perform its obligations under such agreements.

MILAN - Sept. 22, 2021 - PRLog -- This press release is about:
The law governing in Italy the netting agreements and their transactions (and/or confirmations) and
The netting arrangements and the law of the jurisdiction.
In connection with the capacity and authorization of an Italian company to enter into ISDA or GMRA master agreements, a lawyer must check and control the copies of the accessible and public records of the company, the Registration Statement, the Company Statute, the Company bylaws with respect to the prospective negotiation of any Master netting agreement.This examination of this documentation is directed to verify
the power, comprised in the Company object, of an Italian company to deal in derivative transactions and securities,
the powers of signing in the confirmations of every transactions, particularly with regard to verifying how powers of management are consistent with the nature of society and its "governance",
the credentials of representatives and/or agency power, and
the abstract validity of specimens of signature (and of eventual so-called "electronic signatures").
Italian case law (Italian jurisprudence) has also raised the question whether all legal persons, including companies, can effectively enter into any derivative contract in the role of investors, noting that a possible "subjective" limit can come from the mandatory legal rule which forbids derivatives business, or about securities, if this is inconsistent with the company object (see Tribunal of Bergamo: its judgment of 4 May 2006 ruled that was invalid a derivative contract, "because purely speculative, on the basis of lack of instrumentality of this initiative with regard to pursuits of the company" ).
ABOUT THE AUTHOR: Francesco Misuraca
Practice: Lawyer admitted to the bar since October 1998, Francesco is Ph.D. in Theory and Philosophy of Law and partner of SMAF & Associates law firm, and his professional experiences consist in drafting of international agency and distribution agreements, patent applications, patent licences, legal comments on international law matters, incorporation of companies in foreign countries, International Tax planning (Gibraltar Trust, Liechtenstein Foundation, Delaware LLC, etc.).
Law Firm Website:
http://www.smaf-legal.com
Call +39 02 0061 5017
Our brochure:
http://www.smaf-legal.com/BrochureSMAF.pdf
Our practice areas:
http://www.smaf-legal.com/Areas_Network.html
Our specialization:
http://www.smaf-legal.com/PA_securities_insider_trading.htm
Linkedin Profile:
http://www.linkedin.com/in/francescomisuraca/
Media Contact
SMAF & Associates Law firm, Francesco Misuraca
info@smaf-legal.com
0200615017
Photos: (Click photo to enlarge)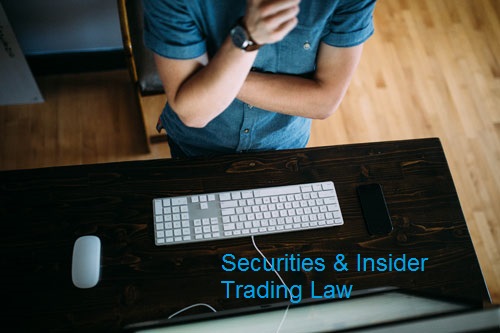 Read Full Story -
Derivatives Market in Italy - SMAF Associates
|
More news from this source
Press release distribution by PRLog