The "Lunch With Norm'' blog has recently published an insightful article discussing many useful tips about selling on Walmart. This article has been written by experienced e-commerce entrepreneur Michal Chapnick.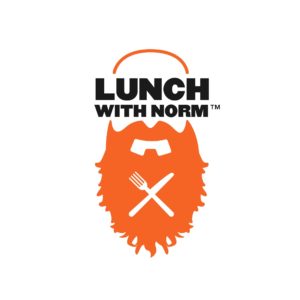 Fort Lauderdale, FL, United States - August 20, 2021 —
"Lunch With Norm," a popular blog and podcast dedicated to helping small business owners, has recently published yet another high-quality article. Written by full-time e-commerce entrepreneur Michal Chapnick, this detailed guide shares useful guidance related to selling on Walmart.
More about the "Lunch With Norm" podcast can be found at https://podcasts.apple.com/ca/podcast/lunch-with-norm/id1525564513.
The article written by Michal Chapnick mentions that Walmart is still relatively new as an online marketplace, and getting into it now can be immensely advantageous for sellers. To start selling here, the first step is to get approved. However, this process is quite complicated because Walmart evaluates each applicant's track record on other platforms before approving them.
"Some online sellers are happy to work with anyone who has a pulse. Not so for Walmart. Selling on its site means letting you risk its reputation. Walmart uses the application process to weed out problems in advance. This means it will want to see your track record of success on other platforms," the article mentions.
Chapnick recommends the following steps to succeed as a seller on Walmart:
Only experienced sellers should apply because Walmart asks very specific questions about applicants selling experience on other sites.
The application process can be simplified and accelerated significantly by applying through Shopify, Deliverr, or PayPal accounts.
Walmart has a list of customer service requirements that sellers must comply with.
It is important to have a product that is desirable to Walmart customers and not already oversaturated.
Sellers must get their pricing right because Walmart removes products that it considers overpriced.
To become a successful seller on Walmart, one needs to have an organized inventory system, same-day shipping, consistent stock, and warehouses in the US.
The entire article written by Michal Chapnick is available at https://lunchwithnorm.com/2021/08/11/wallmart-marketplace/.
"Lunch With Norm" was created by Norman Farrar as an online resource to help small business owners succeed in today's competitive business landscape. To find out more about the podcast and up-to-date e-commerce information, please visit its official website or social media channels.
About Norman Farrar
Entrepreneur and businessman Norman "The Beard Guy" Farrar stands at the forefront of the economic mega-machine known as Amazon Marketplace. As a leading expert with over 25 years of product sourcing, development, and branding expertise, Norm is an advisor to many and an inspiration to all.
Throughout his career, he has worked with big brands including Mercedes-Benz, Coca-Cola, Dell, Microsoft, Target, Hershey, 20th Century Fox, Molson's, Cadbury and a wide variety of emerging businesses that are celebrating sudden escalation in profitability and sales as a result of taking action on his advice and proven methods.
https://www.normanfarrar.com | https://www.facebook.com/whoisthebeardguy | https://www.instagram.com/normfarrar | https://www.twitter.com/normfarrarJR | https://www.linkedin.com/in/normanfarrar/ | https://www.youtube.com/channel/UCHyNHknIKLu98jNtgon13SA | https://www.pinterest.ca/officialnormanfarrar/ | https://www.tiktok.com/@normanfarrar/
About Michal Chapnick
Michal Chapnick is a mom and a full-time e-commerce entrepreneur who has been selling online since 2011. She has been selling on Walmart for 3 years now. Her specialty is maximizing profits through multi-channel sales — these channels include Amazon, Amazon Canada, eBay, Walmart, and Shopify. Michal is passionate about helping others grow their business by sharing the strategies she has learned. In the past year, she has helped many Amazon sellers to start their selling on Walmart journey and to increase their sales.
###
https://www.youtube.com/watch?v=SPf_Zwmm10o&feature=youtu.be
Twitter: https://twitter.com/@normfarrarJR
Facebook: https://www.facebook.com/lunchwithnorm
LinkedIn: https://www.linkedin.com/company/lunchwithNorm>
Instagram: https://www.instagram.com/normfarrar
Youtube: https://www.youtube.com/channel/UCHyNHknIKLu98jNtgon13SA
About Us: Lunch With Norm is your resource for everything from Amazon, to e-commerce, to digital marketing, to social media, all in the form of a live stream podcast. We aim to arm the small business owner with the latest tools and advice from the experts making waves in the online space. Tune in to our Facebook page each week to have your questions answered live and on air.

Contact Info:
Name: Norman Farrar
Email: Send Email
Organization: The Beard Guy
Address: 701 N Andrews Ave, Fort Lauderdale, FL, 33311, United States
Phone: 1 (888) 300-1001
Website: https://www.lunchwithnorm.com/
Release ID: 89042526