Will a Retail Labor Shortage Boost This Leveraged ETF?
August 17, 2021 at 11:03 AM EDT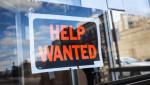 The retail sector is experiencing a labor shortage and the Direxion Daily Retail Bull 3X ETF (RETL) is up close to 150% for the year. There are a number of jobs available in the U.S., but not enough workers to fill them. Competition for talent in the retail sector could boost RETL, especially just...