Should You Go with Bank Loans over Junk Bonds?
August 10, 2021 at 11:56 AM EDT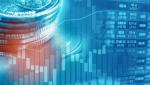 Leveraged loans and the Invesco Senior Loan ETF (NYSEArca: BKLN) are garnering more attention as of late, for the simple reason that income is getting difficult to find. Due to low yields on other bonds, a growing economy, and low default rates, junk bonds are also commanding plenty of attention....