Need Quality Dividend Exposure at a Low Cost?
June 22, 2021 at 11:34 AM EDT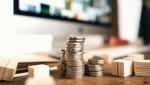 Getting quality dividends that can offer a higher yield than the current benchmark 10-year Treasury note need not be an expensive affair with the Global X S&P 500 Quality Dividend ETF (QDIV), which comes in at a low 0.20% expense ratio. Investors might be able to simply pick individual...