Addressing wrist pain is a top priority for many people. The new CopperJoint Wrist Brace is delivering remarkable results in this area winning rave reviews on Amazon.com.
(PRUnderground) March 24th, 2021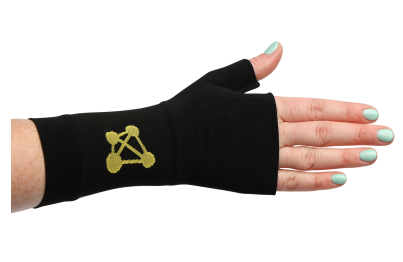 A wrist injury or reoccurring wrist pain can make normal life incredibly difficult. Finding a solution to speed recovery and boost stability and strength, without having to resort to potentially addictive drugs can be a real challenge. The good news is leader in effective and affordable joint and muscle support products CopperJoint has stepped up to help fill this void. In that spirit, CopperJoint recently announced the launch of its new CopperJoint Wrist Brace, developed to address the problem of wrist pain in a powerful, safe way, while being both comfortable and being affordably priced. All signs point to this new product being very likely to transform how many handle wrist pain and swelling.
"We are very pleased with the results our valued customers are getting from our new wrist brace," commented Stefano Starkel, Founder of CopperJoint. "We understand how tough things can be with a wrist or wrists that aren't at 100%. Our wrist brace approaches this issue from a number of important directions. This will definitely become one of our most popular CopperJoint products."
According to the company, key features of the new wrist sleeve include: tight compression to reduce swelling and inflammation, an incredibly comfortable design that allows the brace to be worn for long periods of time day and night, solid thumb support to help with hand strength, and much more.
The CopperJoint Wrist Brace is available in four different sizes and can be worn by males or females.
Feedback for the new joint pain relief product has been positive across the board.
Karlis S., recently said in a five-star review, "The product is very high quality, and so is the customer service. They will work with you on any issues you may have and very quick to respond to emails! I would highly recommend buying from them, they made the whole process a very plesant experience! Thank you so much for your product and service!"
For more information or to order be sure to visit https://www.amazon.com/wrist-brace/dp/B08CBBDP3F.
About CopperJoint
At CopperJoint, we provide drug-free, pain-relief solutions by creating premium copper-infused garments and supports. Our goal is to improve the quality of life for people suffering from joint and muscle pain due to accidents, arthritis, age, or injury. We are committed to use only the highest copper content and make copper compression therapy affordable for everyone.
The post CopperJoint Wrist Brace With Real Copper Set To Transform Handling Wrist Pain And Swelling first appeared on PRUnderground.
Press Contact
Name: Stefano Starkel, Founder

Phone: 307-309-4055

Email: Contact Us

Website: https://www.copperjoint.com
Original Press Release.