The CopperJoint Ankle Brace has been an immensely popular product in 2020. The company expects 2021 to see this trend continue.
(PRUnderground) March 19th, 2021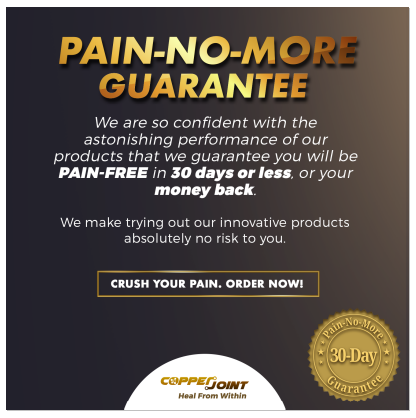 When a joint support product works incredibly well, it's no surprise that it would become very popular. Especially if the product is affordable, comfortable, and quick and easy to order. This is exactly the circumstance with CopperJoint and their incredibly popular CopperJoint Compression Ankle Brace. But this is one company that doesn't rest on its success. In that spirit, the CopperJoint recently revealed its plans and expectations for this remarkable product for the rest of 2021 and beyond.
"When it comes to our ankle brace, the more people who are aware of it, the more popular it becomes," remarked Stefano Starkel, Founder of CopperJoint. "And this is a product that really improves many peoples lives in dramatic ways. So our plans for the rest of 2021 is to spread the word about the benefits it offers to get more people using it. This will only help our brand's reputation for delivering the benefits we promise."
Key features of the CopperJoint Compression Ankle Brace include its tight comfortable fit in a number of different sizes and with a special adjustable strap; special material that is hygienic, odor-free, and anti-microbial; snug compression that lasts for the entire long life of the product; and, like all of CopperJoint braces its body is infused with pure copper, which holistic health experts believe can speed internal healing.
Reviews for the ankle brace continue to be positive.
Cynthia A., recently said in a five-star review, "It is easy to put on and works really well. It has helped relieve pain issues I am having. Very well made too!"
For more information or to order be sure to visit https://www.amazon.com/ankle-brace/dp/B085RWGR42.
About CopperJoint
At CopperJoint, we provide drug-free, pain-relief solutions by creating premium copper-infused garments and supports. Our goal is to improve the quality of life for people suffering from joint and muscle pain due to accidents, arthritis, age, or injury. We are committed to use only the highest copper content and make copper compression therapy affordable for everyone.
The post Looking Ahead: The Future of CopperJoint Compression Ankle Brace in 2021 first appeared on PRUnderground.
Press Contact
Name: Stefano Starkel, Founder

Phone: 307-309-4055

Email: Contact Us

Website: https://www.copperjoint.com
Original Press Release.