Can Brazilian Small-Caps Rally as Manufacturing Expands?
November 05, 2020 at 12:42 PM EST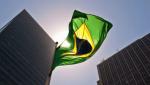 Investors looking for overseas opportunities in emerging markets have to tread lightly given the COVID-19 pandemic, particularly in Latin America. Nonetheless, ETF investors looking to place their bets on Brazil can do so with small-caps as its economy continues to recover. "Brazilian...