Will a Faltering Real Estate Sector Spell Doom for Cyclical Equities?
April 17, 2020 at 10:58 AM EDT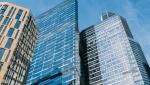 The financial crisis over a decade ago certainly put the big hurt on real estate as exorbitant valuations fed into inflated loan-to-value ratios that helped spur the mortgage crisis, particularly when it came to subprime lending. Fast forward to the coronavirus pandemic, a crisis of a different...