Will Defense Equities Continue Being Boosted By Coronavirus Outbreaks?
January 29, 2020 at 12:12 PM EST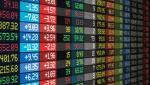 The risk-on that started 2020 took a 180-degree turn following the coronavirus outbreak as of late that has been roiling the markets with volatility. Now, investors are dialing up the purchases on safe haven assets, such as bonds, precious metals, and defensive plays inequities—will this trend...