Is Value the Best Option as Earnings Season is Underway?
January 15, 2020 at 11:11 AM EST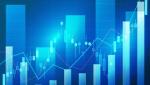 Financial giant J.P. Morgan kicked off earnings season with a bang after it crushed analyst expectations with a strong showing from its trading operations in the fourth quarter. As 2020 wears on, will value-oriented equities with strong profit growth like JP Morgan be the best option moving...