Is Now the Time to Invest in Cyclical Equities Strength?
December 19, 2019 at 11:13 AM EST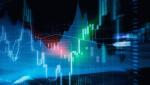 After a loss of 6.59% in 2018, the S&P 500 is back with vengeance in 2019 as it sets to close out a record year. That said, cyclical equities have been strong performers, which could portend to strength in 2020 if caution is thrown out the window and a stronger-than-expected risk-on sentiment...