Have Cyclical Equities Come Back into The Fold Over Defensives?
November 06, 2019 at 10:31 AM EST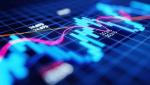 It wasn't too long ago when the capital markets were awash with strategic countermoves to a recession, such as piling into bonds and selecting equities that were deemed as value-oriented plays. Now, it might be that investors are once again mashing the risk-on accelerator pedal and opting for...