Can Defense Continue to Outperform Cyclical?
September 16, 2019 at 10:44 AM EDT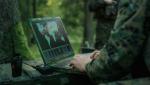 Amid trade wars and inverted yield curves, investors have been opting for defensive measures to combat market volatility, which could provide fodder to feed the Direxion MSCI Defensives Over Cyclicals ETF (NYSEArca: RWDC). Can defensives continue to outperform cyclicals through the rest of 2019? A...