What Should Investors do with Money if a Recession Actually Occurs?
August 22, 2019 at 12:19 PM EDT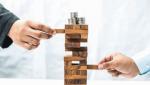 After another tumultuous day Tuesday, only to rebound back Wednesday, the U.S. markets appears to be in a back and forth motion since it first sold off back in late July after comments from Fed Chair Jerome Powell. The word recession is being tossed around quite a bit these days, but what should...