Miami, Florida, 8th August 2023, ZEX PR WIRE, Welcome to the Peach Museum, where sensuality meets art and vibrant experiences await. Located in two exciting cities—Miami Beach, FL, and Atlanta, GA—the Peach Museum offers a unique and stimulating journey for visitors aged 18 and above. In this article, we'll delve into the captivating world of the Peach Museum, exploring its mesmerizing installations, interactive experiences, and its role as a photography studio art space. More information can be found at https://peachmuseum.com.
The Concept of the Peach Museum
The Peach Museum is not your traditional museum. It's a space where desires are unleashed, and art takes on a sensual form. Unlike conventional museums, the Peach Museum encourages its visitors to interact with expressive props, toys, and diverse installations. This innovative approach offers the perfect backdrop for artistic photos and videos, creating memories that last a lifetime.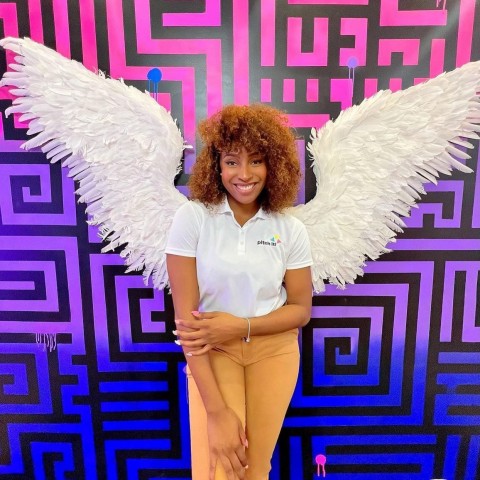 Exploring the Vibrant Locations
South Beach Location: Miami Beach, FL
The Miami Beach location of the Peach Museum is situated at 1205 Washington Ave, making it easily accessible to visitors. Embrace the energy of South Beach as you immerse yourself in provocative art installations, ready to capture your imagination and passion.
Underground Atlanta Location: Atlanta, GA
For those in Atlanta, the Peach Museum is nestled within Underground Atlanta at 50 Lower Alabama St SW, Suite 168. The artistic ambiance of this location sets the stage for a thrilling adventure into sensuality and creativity.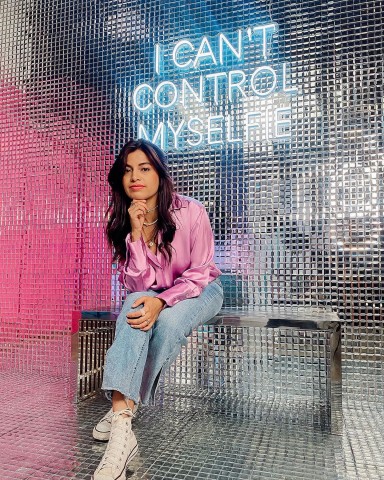 Mesmerizing Installations and Interactive Experiences
Diverse Themes in Unique Installations
The Peach Museum boasts an array of diverse themes in its installations. From romantic settings to bold and daring concepts, each installation provides a unique experience for visitors seeking vibrant photo opportunities.
Expressive Props and Toys
A highlight of the Peach Museum is its collection of expressive props and toys. These items add an extra layer of excitement to your photos and videos, allowing you to express yourself freely and authentically.
Immersive Rooms and Photo Booths
The museum features immersive rooms and photo booths that transport you to different worlds. Get lost in the magic of each setting and create memories that capture the essence of your visit.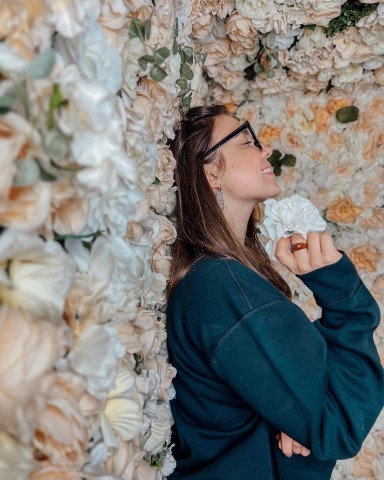 Embracing Adult Photography and Videos
Boudoir Photo Shoots
For those seeking a bolder and more intimate experience, the Peach Museum offers boudoir-style photo shoots. This personalized approach allows you to embrace your sensuality and capture your innermost desires through artful photography.
Celebrate Birthdays and Bachelorette Parties
The Peach Museum is the perfect destination for celebrating special occasions. Whether it's a birthday bash or a bachelorette party, the museum promises a memorable and liberating experience for you and your friends.
Getting Tickets and Arriving at the Peach Museum
Reserving Tickets Online
To ensure a seamless experience, it's recommended to reserve tickets online in advance. This way, you can secure your spot and avoid any disappointments at the door.
Parking Options
Both locations offer various parking options, ensuring you can find a suitable spot near the museum. In Atlanta, you can also explore street parking options around Underground Atlanta.
The Time Limit for Visiting
When you reserve your tickets, take note of the time slot provided. You'll have the opportunity to explore the Peach Museum during the designated time, so arrive on time to make the most of your visit.
Emphasizing Artistry Over Eroticism
While the Peach Museum embraces sensuality, it is important to note that its focus is on artistry rather than purely erotic content. The installations and experiences are designed to be fun and expressive, allowing guests to appreciate the beauty of artistic expression.
The Adult Gift Shop: Unique Props for Purchase
As you explore the museum, you'll come across various intriguing props and items. If something truly captures your imagination and passion, you can purchase it at the exclusive adult gift shop—a one-of-a-kind memento from your Peach Museum experience.
FAQs about the Peach Museum
Here are some frequently asked questions about the Peach Museum:
Is there an age limit?
Yes. All visitors must be at least 18 years old. No exceptions are made in this regard.
How erotic are your installations?
The installations can be as erotic as you want them to be, but they are designed to be artistic and diverse, providing a backdrop for capturing memories with friends.
How do I get the tickets?
Tickets can be reserved online, ensuring you have a guaranteed entry. Limited tickets may be available at the door, subject to availability.
Where do I Park?
Both locations offer multiple parking garages, and in Atlanta, you can find street parking options around Underground Atlanta.
Is this an actual museum?
The Peach Museum is a photography studio art space where you can take pictures and videos with your phone or camera, using professional settings, props, and lighting.
Do you offer props?
Absolutely! The museum has various items and unique props that you can use for your photos and videos. Additionally, you can purchase these props at the adult gift shop.
When do I arrive? Is there a time limit?
Your ticket will have a designated time slot. You should arrive at the museum during that time, and you'll have access for the duration of the slot.
What should I bring with me?
Bring your phone or camera to capture the amazing moments, and most importantly, bring your positive energy and enthusiasm.
Can I bring my professional camera?
Yes, you are welcome to bring your DSLR camera without any additional charge. Unlike many places, the Peach Museum encourages artistic expression.
What forms of payment do you accept?
The museum accepts all major credit cards, as well as convenient payment methods like Apple Pay, Samsung Pay, and Google Pay. However, cash is not accepted.
Are food and beverages allowed?
Please finish all food and drinks before entering the museum, as they are not permitted inside.
Can I refund or exchange my ticket?
Tickets are nonrefundable, but they can be exchanged. You can log in to your ticket portal to exchange times, and the location can also assist with time swaps via email.
What is VIP option?
The VIP option provides all-day access to the museum. It allows you to enter and exit at your convenience and includes a souvenir gift.
Private Events at the Peach Museum
Looking to host a private event with a twist? The Peach Museum offers the perfect venue for birthdays, bachelorette parties, corporate events, and private photo shoots. With private access to the entire venue, flat hourly rates, and accommodating group sizes of up to 50 guests, the possibilities for memorable experiences are endless. You can even bring your choice of catering and revel in the creative spaces and unique props.
Conclusion
In conclusion, the Peach Museum is a place where passion and creativity converge, where guests can explore their desires in an artistic and empowering setting. By offering an experience that celebrates artistry over eroticism, the museum ensures that visitors can enjoy diverse themes, immersive rooms, and interactive experiences. Whether you're celebrating a special occasion, hosting a private event, or simply seeking unforgettable moments with friends, the Peach Museum promises an exhilarating journey of self-expression and discovery.
For additional information and business inquiries, please contact: https://peachmuseum.com/