Trash Panda Dumpsters is offering high-quality dumpster rentals in Harford County, MD, and nearby areas. For more information about the company, visit https://www.trashpandadumpster.com/.
Located in Bel Air, MD, Trash Panda Dumpsters offers a range of dumpsters for every tiny, modest, or large waste disposal need such as garbage removal, mattress disposal, foreclosure cleanouts, construction waste removal, yard waste removal, trash removal, appliance removal, television disposal & recycling, furniture removal, e-waste disposal, hot tub disposal, and more.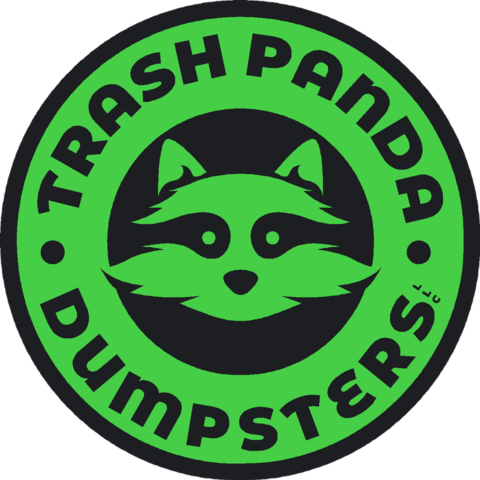 The company's 10-yard dumpster is 42 inches tall, 12 feet long, and 89 inches wide, holds 4x pickup truck loads, and costs $350 to book for 7 days. Trash Panda Dumpsters' 12-yard dumpster is 50 inches tall, 12 feet long, and 78 inches wide, holds 5x pickup truck loads, and costs $375 to book for 7 days.
Its 15-yard dumpster is 48 inches tall, 14 feet long, and 88 inches wide, holds 6x pickup truck loads, and costs $400 to book for 7 days. Finally, the company's 20-yard dumpster is 5 feet 10 inches tall, 14 feet long, and 7 feet wide, holds 8x pickup truck loads, and costs $475 to book for 7 days.
The 10-yard, 12-yard, and 15-yard dumpsters include 1.5 tons of waste material in their base rental price for 7 days whereas the 20-yard dumpster allows for up to 2 tons of waste, except for heavy construction debris, for a maximum of 7 days. Each additional day of rental costs $25 and every additional ton of weight adds $100 to the base price.
To make booking a breeze, Trash Panda Dumpsters offers a convenient online booking system that allows residential and commercial customers to make reservations anytime, from wherever they are. By picking a rental type – homeowner or contractor - and a delivery and pickup date, customers can secure their bookings and make payments online.
"Our containers are the ideal waste containment and removal solution for junk and waste of all types," says the spokesperson for Trash Panda Dumpsters. "When you book with us, you can rest assured that your dumpster will reach you on time as promised to help you finish your project, which can be anything from minor home improvements to major construction. If you need any more help, our staff is always available to address your concerns."
Trash Panda Dumpsters serves clients in Bel Air, Fallston, Abingdon, Forest Hill, Joppatowne, Emmorton, Churchville, Jarrettsville, Whitemarsh, Belcamp, Middle River, Perry Hall, Kingsville, Nottingham, Parkville, Bowleys Quarters, Essex, Rosedale, Street, Pylesville, and all areas in between. The company even offers to deliver dumpsters to customers outside of its service area for a nominal fee based on distance.
Over the years, Trash Panda Dumpsters has built up a solid reputation in the local Maryland communities that it serves, for consistently delivering well-maintained dumpsters on time. The company also boasts a perfect 5.0 out of 5.0 overall rating on its Google Business Profile, which can be found at https://goo.gl/maps/5EHFGYPWkFRDcQAr7, from over 100 reviews.
A recent review compares Trash Panda Dumpsters with its competitors by saying, "If you find yourself in need of a dumpster rental, I highly recommend Trash Panda Dumpsters! Customer service and communication were top-notch! The easiest rental I've ever done! Great price! The dumpster itself is really clean and nice looking (trust me I've rented some ugly dumpsters that had the neighbors grumpy with me!) They even put wood down to protect my driveway. I have rented, easily, a dozen dumpsters over the years as a homeowner from multiple companies. I won't be looking anywhere other than Trash Panda again."
Another recent review says, "Trash Panda Dumpsters is phenomenal! They are easy to work with and very professional. Through drop-off and pick-up, the process went smoothly making it a great overall experience! Plus, the dumpsters actually look nice (pretty color and great logo!). All of this is why I picked them and not some other trashy dumpster place. They are my go-to for all future dumpster needs!"
Readers in Bel Air and surrounding communities can contact Trash Panda Dumpsters at (443) 960-2108 to inquire about its range of dumpster rentals. To stay updated with its announcements, customers can follow it on Facebook at https://www.facebook.com/TrashPandaDumpsters.
###
For more information about Trash Panda Dumpsters, LLC, contact the company here:

Trash Panda Dumpsters, LLC
James (Jim) Morrison
443-960-2108
trashpandadumpsters@gmail.com
423 N Main S, Bel Air MD 21014