--News Direct--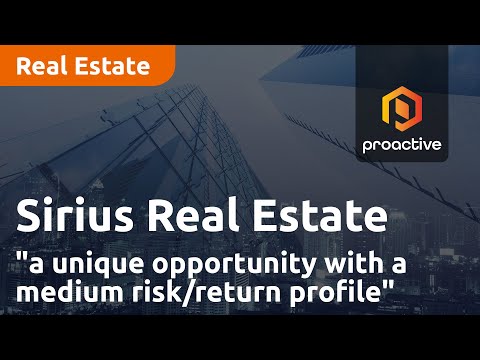 Proactive Research Analyst, Manos Halicioglu speaks about his new research report into Sirius Real Estate Limited, a company that provides small and medium-sized businesses with flexible workspaces in Germany and the UK.
The company's unique business model allows it to significantly enhance returns and reduce risk by converting structural vacancy into high-demand workspaces based on proprietary data generated through its in-house marketing platform.
Read the full report by clicking on the link in the video.
Contact Details
Proactive UK Ltd
+44 20 7989 0813
View source version on newsdirect.com: https://newsdirect.com/news/proactive-research-sirius-real-estate-a-unique-opportunity-with-a-medium-risk-return-profile-225599471