Leading bankruptcy lawyer Bryan Keenan founder of Bryan P. Keenan & Associates, PC in Pittsburgh, PA outlines why filing for Chapter 7 is often the best route to achieve a fresh start. For more information please visit https://bryankeenanattorney.com
Pittsburgh, PA, United States - January 31, 2023 —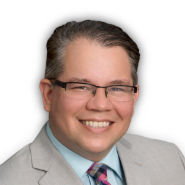 Traditionally, Chapter 7 has been the most common type of bankruptcy proceeding, asserts Bankruptcy Attorney Bryan P. Keenan.
For more information please visit https://bryankeenanattorney.com
During an interview this week, the Founder of Bryan P. Keenan & Associates, PC, in Pittsburgh, PA, looked at the options facing those filing for Chapter 7 as a means to achieve a  fresh start. This concept of a fresh start isn't a marketing gimmick to get people to file. 
He said that while everyone's circumstances are truly unique, people who successfully file for Chapter 7 bankruptcy receive a release from their legal obligation to repay their debts. Keenan said filing bankruptcy for many is the first step in rebuilding your credit. 
When you receive a bankruptcy discharge the impact the bankruptcy has on credit is an immediate reduction in the consumer's debt-to-income ratio, which is how much you owe in relation to the amount of available credit you have. You should see significant improvements in your credit score as little as one to two years after discharge by reestablishing your credit. 
The first step to rebuilding your credit report is to make sure that the information being reported to the three major credit bureaus is accurate. Once your accounts are discharged during the bankruptcy process, check your score to confirm that these changes were accurately reported. If not, then you need to dispute it with the three major credit bureaus to have it corrected. 
Keenan asserted once you receive your discharge you should obtain a secured credit card. Taking out a secured credit card requires making a refundable security deposit and then borrowing against it. If they report to all three credit bureaus, they're a great option to show responsible credit behavior until you're better qualified for a traditional card with more competitive terms.
Credit builder loans are another way to build your credit without having to qualify for a traditional loan. With a credit-builder loan, the lender holds a certain amount of money in a secured savings account or certificate of deposit in the borrower's name. You may also rebuild your credit by obtaining credit with another person as a cosigner or have them name you an authorized user. The payments will show up on your credit report, so if these payments are made on time and the credit utilization rate stays low, your score will improve over time. 
A Chapter 7 bankruptcy stays on the borrower's credit report for 10 years. This means that after 10 years, all records of the bankruptcy must be removed from your credit report. "There is no set time in which to reestablish your credit." In large part, it will depend on you. If you have enough income and use your credit wisely, the fact that you were discharged in bankruptcy should become less of an issue as time goes on. 
Keenan advised: "If someone is thinking of filing for Chapter 7, they should seek urgent professional advice from a bankruptcy attorney who can advise on the particular options open to them and the way in which this may improve their financial future by achieving a fresh start."

Source: http://RecommendedExperts.biz

Contact Info:
Name: Bryan Keenan
Email: Send Email
Organization: Bryan P. Keenan & Associates
Address: 993 Greentree Rd #101, Pittsburgh, PA 15220,
Phone: 412-922-5116
Website: https://bryankeenanattorney.com

Release ID: 89088994
If you detect any issues, problems, or errors in this press release content, kindly contact error@releasecontact.com to notify us. We will respond and rectify the situation in the next 8 hours.