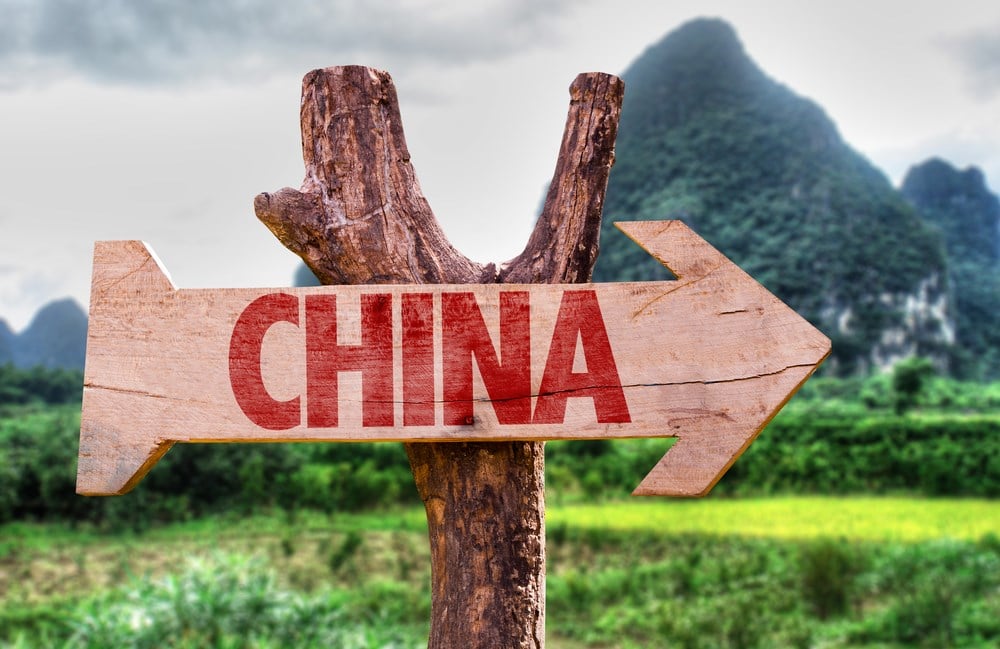 Asia's powerhouse has been going through a rough patch lately, so much so now that the major players in the world of investing are calling it 'uninvestable' and beating down its equities. China's economy may be weak today, but past performance does not indicate future performance; the future is filled with upside potential.
The latest inflation reports showed that China's inflation has fallen into negative territory, implying that businesses and consumers are walking away from consumption and activity. This is a big 'no no' in the eyes of a government trying to boost GDP growth, so they have taken steps to fix this.
It is just a matter of time until these stimulus measures trickle down into the economy, sparking a U-turn for the economy's lackluster consumer and business pockets. Some improvement can be felt in the nation's Caixin PMI index, which rose despite bearish expectations to signal an initial economic recovery.
With all else being equal, those who understand the implications of investing in the world's second-largest economy at its bottom will also understand why the following three stocks are the market's favorite play amid these boosting measures.
Air China
What is one of the first things that resumes - or increases - in activity once money becomes cheaper and more abundant? You guessed it, people have started booking more flights, whether for business or pleasure.
Following these assumptions, markets are placing majorly bullish expectations on Air China (OTCMKTS: AIRYY) and its soon-to-bounce stock price. Investors can lean on the fundamentals of this business more than ever to figure out what other's refuse to see; business is booming.
Just like any industry has its own set of KPIs (key performance indicators), the airline industry and its analysts also carry a set of performance measures on which they base their opinions and progress.
Air China's revenue passenger kilometers (RPK) rose by 209.9% during the year, according to the company's first half of 2023 reports. This rise allowed net revenues to jump by as much as 148.8% during the same period. While the company still posted net losses, they are far from the figures seen a year ago.
The first half of 2022 brought Air China a total loss of 194 billion Yuan due to strict lockdown measures amid COVID-19 cases; today, the company reports a net loss of only 34.5 billion Yuan.
Making significant headway into a breakeven quarter, which could surprise markets with a net profit, could send the stock flying. Just as Alibaba Group (NYSE: BABA) posted a significant increase in sales and profitability to showcase the beneficial effects of the stimulus, Air China is delivering some promising growth in the following segments.
Regional travel revenue jumped the most at 383.4% during the year, and international travel took the podium at 473.6%. Investors can translate this into citizens wanting to vacation outside of China after being locked down for so long.
This could also mean more international business activity as executives must move in and out of the country. In any case, markets are indeed expecting big things from this stock. Looking at expected EPS growth for the next 12 months can be the key to the next rally.
The airline industry carries an average expected growth rate of 20.7% for the next twelve months of EPS; for Air China, this number looks more like 103%. Since EPS typically drives stock prices, Air China stock should follow a similar jump in doubling investors' money.
Boeing
Now that the stage is set for China's travel demand to rise past pre-pandemic levels, the industry will undoubtedly face a need for airplane supply. In the case of Air China, Boeing (NYSE: BA) is one of the leading suppliers.
It is no coincidence that Boeing shares jumped by 13% upon the latest quarterly results, just as Air China reported its massive growth and likely future needs for new jets. At the end of July 2023, Boeing was said to have 118 new jet orders - unfulfilled - all set to one destination, China.
During Boeing's second-quarter 2023 press release, management pointed to net deliveries of 136 units. China's 118 pending orders, likely to be reflected as delivered in the following quarterly results, would account for nearly 87% of quarterly delivery volumes. 
Considering that analyst ratings are only pointing at a 10% upside from today's prices, Boeing and potential investors can hope these price targets will be revised higher to reflect the pending windfall revenue coming from China's orders.
Airbus
Analysts are projecting a 20.3% jump in the next twelve-month EPS for Airbus (OTCMKTS: EADSY), which may be closer to reflecting a similar trend as Boeing, all focused around new China orders as the travel industry begins to heat up.
During the second quarter of 2023, Airbus announced plans for a second final assembly line in China, a strategic move to bring supply closer to Air China's home turf.
This new facility seeks to increase manufacturing capacity, which the company will need to fill its new 118 jet orders for Chinese airlines. This matters for investors since the following quarterly results will likely show a significant jump in revenue and further contracts.
Considering that the stock is reaching a significant resistance level, near its all-time high price of $38.45, investors will need fundamental confirmation from these orders to break through that price. They might get it.