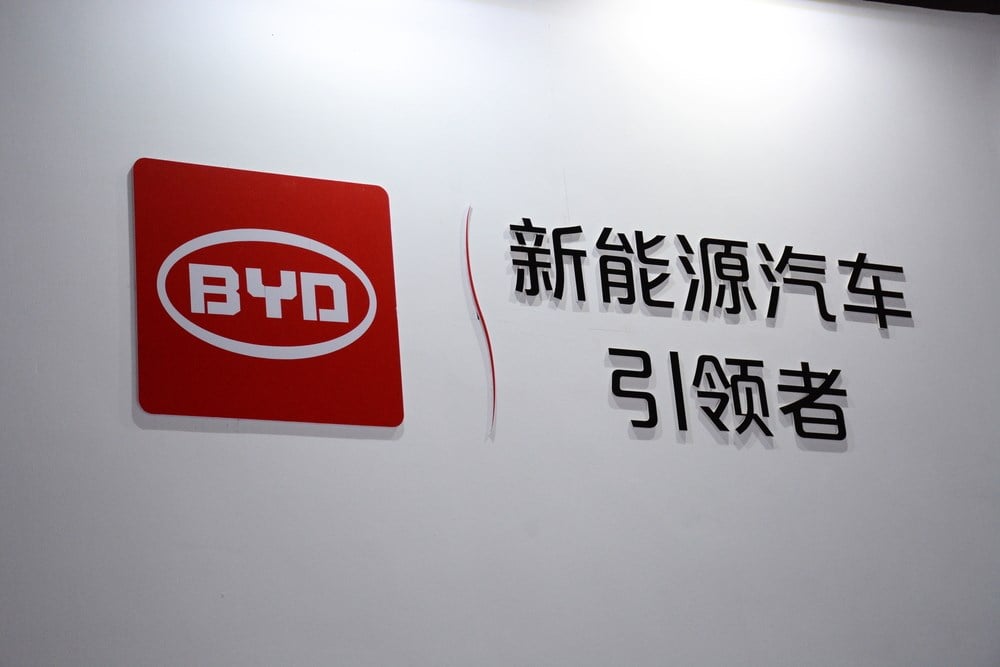 By now, it is no secret that Asia's powerhouse is making its way out of contractions and setting those who were - and are - brave enough to invest in it for success.
China is giving markets several selling points about its next boom, making its undervalued equities an attractive place to invest today.
Investing titans like Ray Dalio have noticed and have already committed serious capital to play the ensuing boom in consumer trends for the nation. However, this new boom proves to be expanding beyond the typical consumer products and into other unexpected areas of the economy.
The China Passenger Car Association released the nation's latest car sales statistics, shocking markets with what the numbers reflected. A yearly jump of 35% from August 2022 is the beginning of a new upside trend in the vehicle market, where electric vehicles make up about 25% of sales.
Expanding on these new trends, these are the three Chinese EV companies that analysts are loving today and those that investors should consider digging into.
NIO
Dalio's fund, Bridgewater Associates, has been spotted increasing its position in NIO (NYSE: NIO) shares by up to 29.2% in the last quarter, expanding the hedge fund's bet past the ordinary retail consumer products of daily life.
Furthermore, asset management behemoth BlackRock (NYSE: BLK) owns the largest block, with a 4.0% stake in the company as of the last reported quarter. Considering that NIO stock has been declining lately, this deal seems more attractive than ever.
Shares have declined by as much as 37% from their recent high prices of $16.5 a share, throwing NIO stock into deep bear market territory, following Wall Street's definition of a 20% decline from highs making an official 'bear market.'
Analysts, however, recognize a net upside of 22.3% based on a consensus price target of $12.68 a share. This is due, in part, to the expected growth that is to come from the rebound in consumer spending in China, as well as growing demand for NIO, as seen in their growing deliveries and scaling manufacturing capacity.
BYD
A Warren Buffett-approved stock, BYD (OTCMKTS: BYDDY) is one of Asia Pacific's fastest-growing electric vehicle brands. Considering that, in China, 67% of electric vehicle sales were made up of units priced between $20,000 and $40,000, BYD stands to experience the windfall that is to come from a recovering consumer from the world's fastest-growing middle class.
Following a similar pattern, this stock has been discounted by as much as 22% from its recent high price of $71.7 a share. Knowing that this decline marked the highly liquid 'bear market' level, buyers stepped in to deliver a swift recovery that is hardly running out of momentum.
This company's upside potential is initially reflected in analyst ratings today, as the consensus price target lands on $74 a share, representing a net upside of 17.5% from today's prices, according to analysts from rating houses such as Goldman Sachs (NYSE: GS).
Earnings projections for the next twelve months also present investors with a potential-jump of up to 33.5%, which should bring a similar rise in the stock price since, typically, EPS drives stock valuations.
Li Auto
A prime example of just how much growth can be experienced by mixing the right industry in the right environment, Li Auto (NASDAQ: LI) takes the crown regarding annual delivery advances. The company released its latest delivery figures, which will leave some squinting at a massive 227.5% jump.
This marks the second consecutive month where Li has delivered more than 30,000 units, a bottom figure the company will likely never see again. With clear skies ahead, from a micro and macro perspective, there is nothing but upside for this stock. 
Perhaps the most significant growth story in the sector, Li rightfully calls for a net upside of 73.1%, according to analyst ratings. Expected earnings also reflect a jump of 93.5% for 2024, underscoring the potentially monstrous rally that could come to this chart.
This growth potential and fundamental momentum have not gone unnoticed by the market. This stock will make the only one of the group that has not reached the 'bear market' territory, as it trades only 12% away from its recent all-time high prices. 
There you have it, the perfect storm of investing at the bottom of Asia's powerhouse, with a current economic policy supporting equity valuations upward. And if that was not enough, the perfect combination of a growing industry with diverse product lines, all calling for double-digit upside from Wall Street's largest investors.