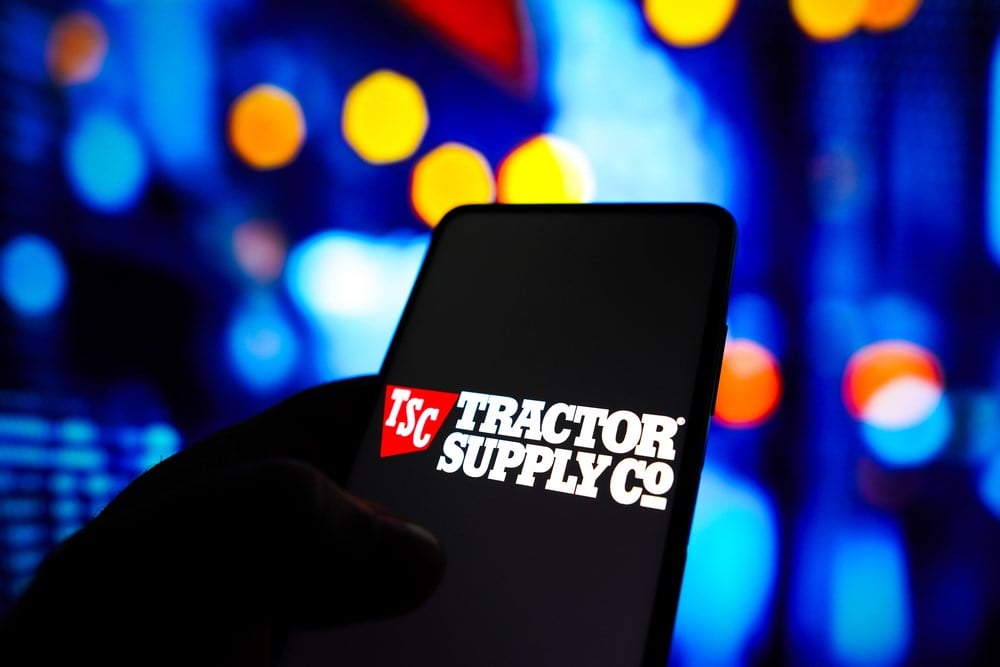 The price action in Tractor Supply Company (NASDAQ: TSCO) experienced a mild correction earlier this year, and they may move lower within a trading range. That said, there are reasons to believe the stock has solid support and will be able to hit new highs this year and next.
While the Q2 results were tepid, the company's Life Out Here strategy works, and now it has been amplified. There are new long-term plans for growth that promise to drive value for shareholders. 
#1 - Tractor Supply Company Delivers Results 
The #1 reason Tractor Supply Company can plow new highs this year is results. The company, under the guidance of Hal Lawton, had game-changing development and growth over the last 3 years that firmly entrenched the company in its target market. That market is in rural areas not served by competitors such as Walmart (NYSE: WMT), Target (NYSE: TGT), Lowe's (NYSE: LOW), and Home Depot (NYSE: HD), and it is a large market.
The Q2 revenue fell short of the consensus, but the $4.18 billion is up 7.2% compared to last year, and last year's revenue grew slightly faster. This year's softness is due to weakness in seasonal which is not surprising given the economic conditions facing Americans today and a decline in big-ticket items in the absence of stimulus dollars. 
Margins widened compared to last year and led to a solid gain on the bottom line. The GAAP $3.83 in EPS is about a dime short of the Marketbeat.com consensus estimate but up 8.5% compared to the 7.2% top-line growth. Savings were made at the gross level and offset by higher SG&A.
As for guidance, the guidance is also below consensus and not a stimulus for higher share prices but includes growth that supports the market. 
#2 - Tractor Supply Company Raises Its Growth Target 
Tractor Supply Company increased its growth outlook. The company had targeted 2,800 Tractor Supply Company locations but raised the target by 200 or about 7%. With about 2,181 stores open now, a growth outlook of 40% from current levels and 1000 basis points better than the previous forecast.
That's a significant increase to the long-term revenue and earnings outlook and will show up in the analyst's chatter and price multiples. Additionally, the company is accelerating its growth outlook, with 2024 planned as a transition year.
The company targets 90 new store openings per year beginning in 2025 and will use a sale-leaseback arrangement to leverage its existing real estate portfolio.
The plan is to maintain a steady number of company-owned locations while using sale-leaseback proceeds to unlock value and fund growth organically. 
#3 - Tractor Supply Investors Harvest Capital Returns 
Tractor Supply Company investors can harvest ample capital returns via dividends and share repurchases. The company pays a dividend worth about 1.95% in yield with a healthy growth outlook.
The company pays about 40% of its earnings and has a solid balance sheet and ample cash flow to support this outlook. The company has already increased the distribution for 14 consecutive years and can easily reach the Dividend Aristocrat level.
As for repurchases, the company repurchased 0.7 million shares for $153.9 million during the quarter, which doubles the dividend payout. 
#4 - The Analysts Like Tractor Supply Company 
The analysts still like Tractor Supply Company and see it trading higher. Some recent price target revisions and a post-release downgrade may impact the near-term price action, but the consensus remains near the all-time high. In this light, the stock may be capped at an all-time high until later in the year, but upward bias is expected.
The post-release price action is consistent with that outlook and shows support at a critical level. Support is evident at $217, and the short-term moving average, which may propel it higher.