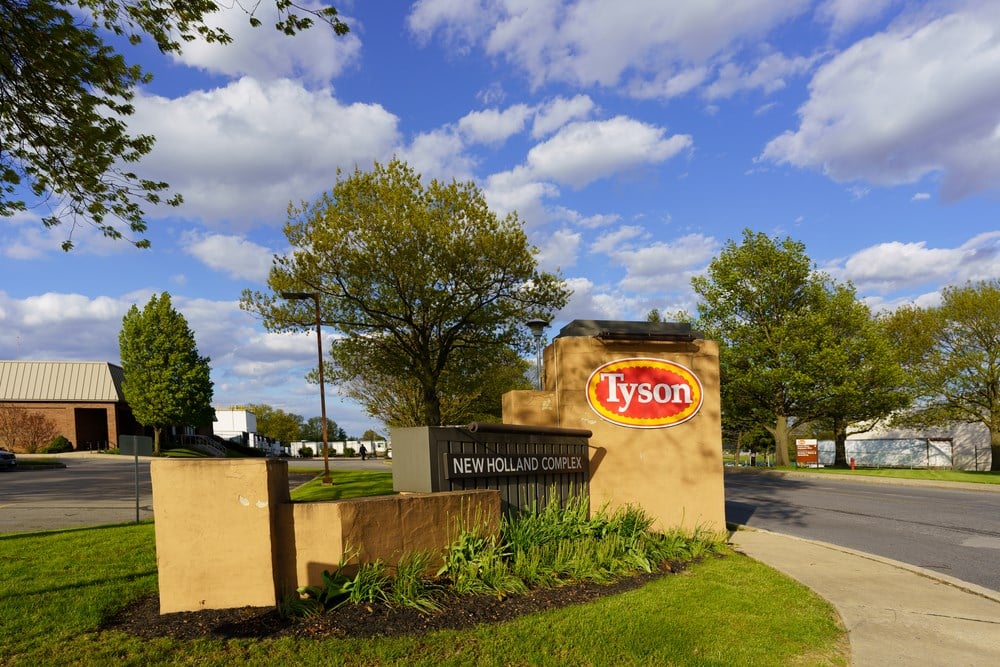 It is no secret that most food and agricultural stocks, as measured by the VanEck Agribusiness ETF (NYSEARCA: MOO), have underperformed during the past year. On an absolute returns basis, the ETF has declined by as much as 3.2% during the past 12 months, a flattish trend that quickly turns negative compared to the broader markets. The SPDR S&P 500 ETF Trust (NYSEARCA: SPY) has risen by as much as 14.6% during the same period, sending the agribusiness sector to a net underperformance of 17.8%. It becomes essential for investors to realize the high-quality brands selling at ridiculously low valuations, driven by the same factors that kept the sector compressed during the period.
By spotting the amplified downtrends in companies like Tyson Foods (NYSE: TSN) and C.F. Industries (NYSE: CF), investors can begin to understand where market preferences were not and why a capital rotation may be overdue into sectors and names like these. 
As money became cheap and liquidity ample, 2021-2022 marked a period where cyclical stocks ruled the land, with investors preferring more significant exposure to the roaring business cycle. As money rotated into cyclical, consumer defensives and other sectors lost significant traction, as evidenced by their lackluster stock performances. However, now that money becomes more expensive and the economy's liquidity tightens, investors may find Tyson Foods stock an attractive value investment.
Perspective 
Tyson stock has been on a steady decline, which began in the first half of 2022 after hitting an all-time high price of $100.72. Ever since, the price action has blown past any significant support levels, delivering investors a net retracement of more than 48%, reflected by today's prices. Fibonacci retracements have been exceeded, especially the "golden ratio" retracement of 62% to 78.6% from a chosen high. In this case, the all-time high. Other technical indicators like weekly RSI hover at the "oversold" zone, a reliable bottoming indicator in the weekly timeframes. 
A significant level, which investors and analysts can begin to form theses around, is the $80.60 per share mark. This level will represent the Wall Street definition of a bear market, otherwise a 20% decline from a chosen high, again the all-time high price of $100.72. 
Tyson analyst ratings fall on a consensus price target of $59.90, the 20% retracement from the high price of $74 hit in the first half of 2023. Using this same logic, investors can hope for the stock price to consolidate around the consensus price target and wait for further catalysts to push for the higher mark of $80.60, as the chart below shows.
Investors can begin to understand that the bottoming in Tyson stock, as it trades at prices not seen since the COVID-19 sell-off, comes at a time when the underlying economy may start to push a capital rotation in Tyson's favor. The Fed has been on a rampant interest rate hike path, making money more expensive and affecting the underlying business cycle. During such times, stocks in the defensive sectors, as opposed to cyclical ones, tend to outperform and attract more investor capital. Considering where Tyson's value lies, it can be one of the chosen ones to see a cyclical bull run.
Valuations Breakdown 
By looking at Tyson's financials, investors can further find the reasoning behind the stock's decline. As of the latest quarterly results, net margins are only 2.4%. This is extremely low, considering that the historical ranges for this key performance indicator have hovered between 4.5% and 7.6%. Food costs and other input costs driven by the U.S. inflationary environment have taken a toll on the company's margins. However, these are not average trends due to a return to historical norms as the underlying economy returns. 
Whether analyst targets are purely based on these technical levels or not, investors can hope for two major catalysts aiding Tyson. First, a normalization in underlying costs driven by the FED's actions will result in margin expansion and a direct feed into earnings per share. Moreover, as investors become aware of the slowing business cycle in the economy, a massive exodus of capital likely to fall into defensive stocks like Tyson will act as a second push for investors to celebrate.