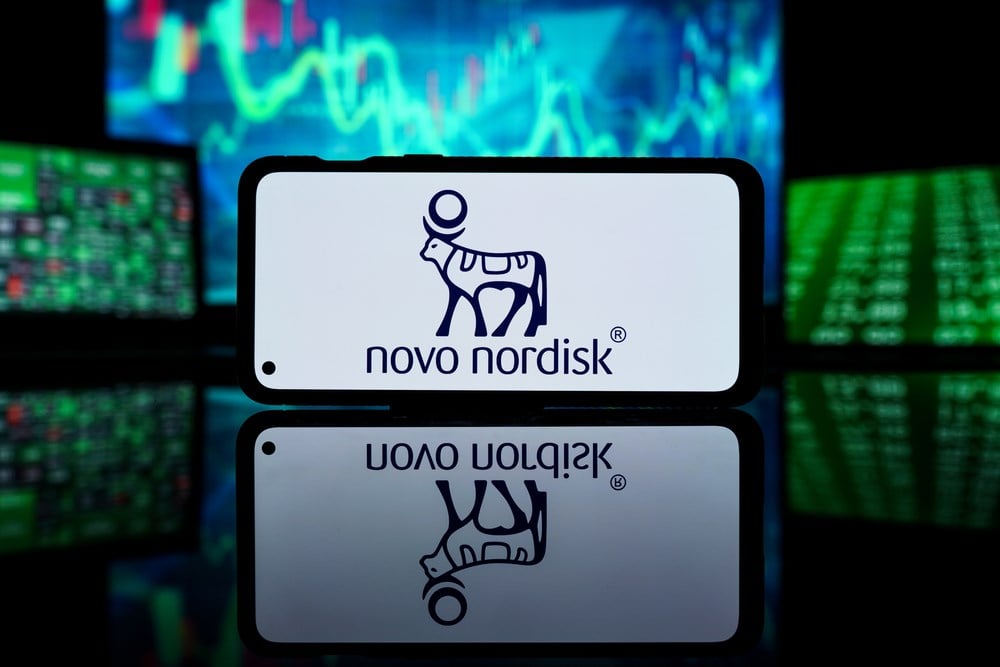 Shares of Novo Nordisk A/S (NYSE: NVO) are up over 3.6% on April 12. The immediate catalyst is the announcement of a $2.6 billion collaboration with Aspect Biosystems. But for investors who have been watching the stock, this is just the continuation of a larger trend for the Danish pharmaceutical company.  
NVO stock is up 40% in the last 12 months and nearly 250% (248%) in the last five years. The company specializes in developing products to treat diabetes, obesity, and other chronic diseases. Perhaps the company's best-known commercially available drug is semaglitude which is marketed under the Wegovy, Ozempic, and Rybelsus brand names. The drug is indicated for treating diabetes and for assisting with weight loss for individuals diagnosed with obesity.  
Revenue from these drugs pushed the company's revenue to $25.02 billion in 2022. That was 11% higher than in 2021. And the $22.37 billion the company earned in 2021 was 15% higher than in 2020. Considering the prevalence of diabetes and obesity and the need for ongoing treatments, these sales are only going to increase in years to come.  
But as any investor in the pharmaceutical sector knows, a company is only as healthy as its pipeline. That's where Novo Nordisk's partnership with Aspect Biosystems comes into play. 
The Importance of Bioprinting Technology
According to the European Journal or Cardio-Thoracic Surgery, "Bioprinting technology has emerged as a powerful tool for building tissue and organ structures in the field of tissue engineering. This technology allows precise placement of cells, biomaterials and biomolecules in spatially predefined locations within confined three-dimensional (3D) structures." 
The two companies will be partnering to develop bioprinted tissue therapeutics for diabetes and obesity. Under terms of the agreement, Novo Nordisk will pay Aspect to develop four products using its proprietary bioprinting tissue technology. These products will take the form of implantable bioprinted tissue that will be designed to replace, repair, or supplement biological functions in the body. 
The initial focus will be on developing products designed to help the body maintain normal glucose levels without needing immunosuppression. If successful, this will represent an innovative class of truly disease-modifying treatments for diabetes and obesity.  
Aspect will also receive tiered royalties on product sales.  
NVO Stock is Expensive but May be Worth It
Trading at over 47x earnings, Novo Nordisk is an expensive stock. But there are other factors to consider. For example, analysts are forecasting that the company will grow revenue and earnings at a double-digit pace over the next five years. And with free cash flow of $9 billion in 2022, the company is likely to build off of the $3.4 billion it issued in share buybacks last year.  
But that assumes that the company will have no issues with semaglitude beyond the fact that growth will logically begin to slow down in coming years. The company's dividend is also not particularly impressive.  
Value-conscious investors may have better options with Pfizer Inc. (NYSE: PFE) or Merck & Co., Inc. (NYSE: MRK), but growth-oriented investors may enjoy the ride with NVO stock.