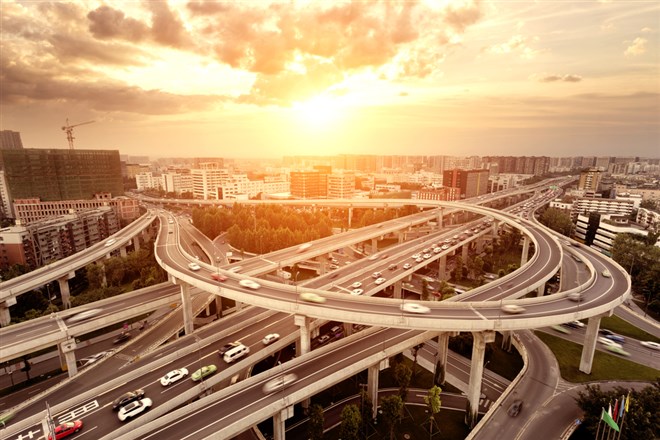 During the pandemic crash of March 2020, AECOM (NYSE: ACM) stock returned to its IPO level of 13 years prior. It's been all uphill since.
Shares of the Los Angeles-based infrastructure services provider rebounded for a 15% gain in 2021, surged 55% in 2021 and rose 10% last year in a down market. Up another 6% year-to-date, the rally may be far from over.
Despite the stock has quadrupled in three years, Wall Street is unanimously bullish on AECOM. Since Credit Suisse upgraded the company to Outperform in January 2023, a half-dozen other firms have agreed. A strong fourth quarter in which revenue and profits topped Street expectations is only the tip of the iceberg.
AECOM is shifting to a new business model focused on professional services. These include planning, consulting, design and construction management for airport, bridge, building, highway and mass transit projects. 
Given the U.S. government's planned $1 trillion infrastructure spending spree, the move positions AECOM for multi-year growth. Increasing demand for engineering and architectural services stands to create a sustained uptrend in revenue. It is these growth drivers along with a reasonable valuation, that have analysts expecting a smooth road ahead. 
How Did AECOM Perform in Fiscal 2023 Q1?
AECOM grew total revenue by 3.5% in its first fiscal quarter of 2023, but it is the figures related to the net services model that the Street views more closely. Net service revenue, or NSR, increased 8% year-over-year to approximately $1.6 billion. The growth marked an acceleration from the previous quarter, and the amount was the highest in more than a decade. Adjusted earnings per share (EPS) was down 3% but ahead of consensus. 
Many investors found the performance to be disappointing — understandable after AECOM posted 20% adjusted EPS growth in fiscal 2022. The stock slipped in heavy volume on the day of the report, extending the pre-release slide to nine days. It has since bounced off support at the 50-day moving average, with the market rediscovering its longer-term potential.  
What Is AECOM's Outlook for 2023?
Management is anticipating EPS of $3.55 to $3.75 in the current fiscal year, representing 5% growth. Growth is expected to be skewed to the back half of the year when AECOM's seasonally stronger periods kick in. This is important for investors to remember as financial results and stock momentum tends to build alongside a ramp in summer road and waterway projects. 
While much of the recent interest in AECOM is tied to the domestic infrastructure plans, nearly one-fourth of revenue comes from international markets. With aging infrastructure a common issue worldwide, projects in Canada, Europe and Asia also account for much of its $39 billion order backlog. Urbanization trends in developing countries should serve as an especially powerful tailwind for overseas expansion and complement the U.S. growth story. 
Last month, AECOM was awarded a contract from the U.S. Navy to provide critical environmental services along the Pacific coast as part of its CLEAN program. The contract is worth as much as $239 million, 15% of AECOM's revenue last quarter. 
2023's second major new business win came from Dallas's 277-acre Fair Park entertainment complex. Although a contract amount wasn't disclosed, it will be substantial given the scope of the program management services AECOM will provide to upgrade the park's facilities and infrastructure.
Does AECOM Stock Pay a Dividend?
Last week, AECOM's board declared a $0.18 per share quarterly dividend that goes ex-dividend on April 5th. This equates to a 0.8% forward yield that, while modest, has ample room for growth. Less than 20% of AECOM's profits are returned to shareholders as cash dividends.
AECOM's mix of price and income growth potential makes it one of the Street's favorite large-cap industrial plays. A P/E ratio of 24x this year's earnings estimate is also a positive because it represents a discount to the sector average.  
Revised analyst price targets since AECOM's last report sit in a relatively tight range of $94 to $105. This suggests good visibility into earnings and the services transition. With much attention on earth moving equipment companies like Caterpillar and Deere, AECOM remains under-the-radar infrastructure services play.