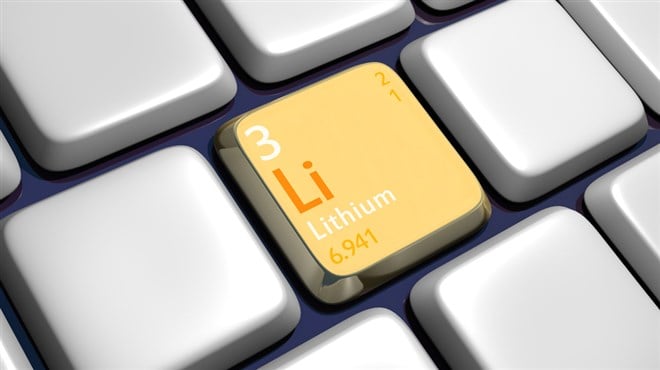 Many investors are looking at lithium stocks to capitalize on the transformation of our energy infrastructure. And like many sectors, there are many ways to invest in this sector. American Lithium Corp. (NASDAQ: AMLI) is a small-cap stock making some strong in-roads into building out the U.S. lithium market.  
In general, small-cap stocks carry more risk than large-cap stocks. And the same is true in the lithium space. Investors have large-cap stocks such as Albemarle Corporation (NYSE: ALB) and Lithium Americas Corp. (NYSE: LAC) to buy, which are considered good investments in the lithium market. But, as its name implies, American Lithium offers investors a home-field advantage that may be the key to its success.  
Defining the Opportunity 
Demand for lithium is expected to grow at an exponential rate in the next decade. According to GMO Capital Markets, one Megatonne (1Mt) - or one million tons – of new lithium carbonate production will be needed by 2030. One reason for this is that lithium is a key component in the lithium-ion batteries that is the current standard for electric vehicles (EVs).  
Location, Location, Location 
In real estate, location is a big predictor of value. The same is likely to be true of lithium miners. Currently, the lithium supply chain is dominated by China. In North America, the supply gap for lithium carbonate equivalents (LCE) is predicted to grow by 604 kilotons (kt) by 2031.  
And that's where American Lithium stands out. The California-based company is one of the largest lithium developers in the Americas. It currently has two advanced-stage lithium projects in development. This includes the Tonopah Lithium Co. (TLC) project in Nevada. American Lithium also has the world's fifth-largest undeveloped uranium deposit.  
An Infusion of Capital Without Dilution 
AMLI stock shot up 4% in the week ending March 3, 2023. A catalyst for that jump was the company's announcement of $13.2 million in grant money that it will receive from the state of California. Specifically, $10.2 million of the grant will come from a state program that backs zero emissions from the transportation sector. The other $3 million will come from the California Energy Commission Realizing Accelerated Manufacturing and Production.  
American Lithium says it will use the funding to, among other things, expand its manufacturing production facilities in California.  
A Price War is On 
The case against investing in AMLI stock at this time is that the price of lithium has come under pressure. At issue is a supply glut. Analysts at The Goldman Sachs Group, Inc. (NYSE: GS) forecast that Australia and Chian will be adding 173 and 75 kilotons of lithium carbon equivalent, respectively. And while demand for lithium in EVs will grow, Goldman also believes that the market will be dealing with "growing downstream overcapacity and slowing demand growth" in 2023.  
AMLI Stock is a Moonshot but May Fit the Right Portfolio 
This is a time when it's important to remember that American Lithium is trading as a penny stock. And penny stocks are frequently trading at the price they are for a reason. Mining is a risky business and the company is not yet profitable. Only investors with an appetite for risk should be looking at AMLI stock.  
That being said, since breaking above the $1 mark approximately three years ago, it's never dipped back below that level. In fact, investors have enjoyed a gain of over 1,000%. And that's even with the stock down from its 52-week high. Analysts tracked by MarketBeat also suggest there is a 68% upside for the stock.