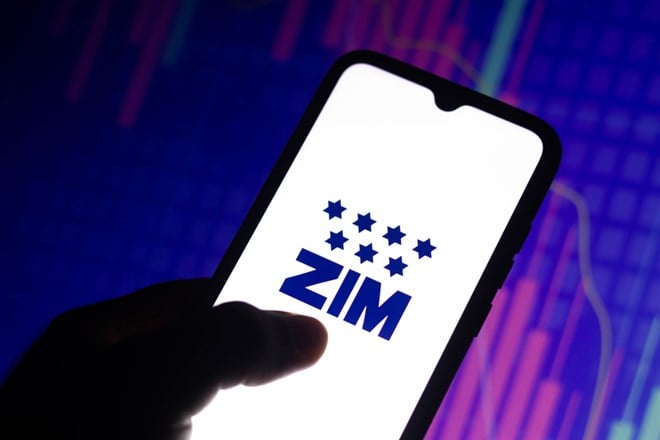 The answer is simple if you want to know why Zim Integrated Shipping Services (NYSE: ZIM) surged by double-digits peaking out with gains above 25%. The company issued a dividend worth $6.40 or about 25% yield, with shares trading at $25. And that is a quarterly payout, not an annual one. If you think, wow, 25% is fantastic, you're right, it is fantastic, and like most fantasies, this isn't one to be chased. The dividend is for real, as Marketbeat analyst Jea Yu puts it, but the dream of sustainability is not. Factors in play make this dividend less than it appears, so it may be wise to take a 2nd look before committing to the dividend payment. 
ZIM Integrated Shipping, Dividend Policy In-Play
Zim Integrated Shipping Services' dividend policy plays into the company's health. The company is healthy and doing fine business with no debt and a cash balance to go with it, but the dividend policy is part and parcel of the deal. The company pays out 30% of its earnings quarterly in Q1-3 and then ups the payment in Q4 to make the annual payment of 30% to 50%. In this case, the company had a record-setting year and could make a substantial payment in Q4, but that is not always true. Additionally, the Q1 to Q3 payments are erratic and add volatility to the price action. 
CEO remark: "Returning cash to shareholders remains a priority for our company. We are pleased to have drawn on our strong performance to declare a fourth-quarter dividend of approximately $769 million, or $6.40 per share. In total, we will be providing shareholders dividends of $2.04 billion, representing approximately 44% of total 2022 net income."
Q4 2022 Wasn't That Awesome 
The company set a record in 2022, but the business peaked during the year with global demand. The Q4 revenue is down 37% YOY and EPS 75% on a reduction in pricing compounded by a low-single-digit volume decline. The revenue and earnings are better than expected but point to a decline in revenue and earnings, if not profitability in 2023. Regarding profitability, the margin contracted by high-double-digits in all comparisons and it is not expected to rebound in 2023. The guidance forecasts another significant YOY decline in earnings that suggests 2023 dividends will be much smaller than in 2024. 
Mr. Glickman, ZIM Integrated CEO, concluded, "While macroeconomic uncertainties, the precipitous decline in freight rates over the past few months and the supply-demand imbalance continue to drive a challenging near-term outlook for container shipping, we are confident in ZIM's strategy and believe we will generate positive EBIT in 2023.
The ZIM Price Action Isn't Compelling Enough
The price action in ZIM suggests a bottom may be at hand, but no bottom is in play just yet. A downtrend is in play, with the stock far above the IPO opening price. This downtrend is likely to continue until there is a bottom in the outlook for revenue and earnings, and that won't come until the global economy turns. When that happens, it is up to inflation and the Fed, but it looks like shipping costs are at least down. Multiple news sites report a downtrend in shipping rates that have them on track to fall below the prepandemic levels. This is not good news for ZIM Integrated Shipping but may also lead to deflation in other areas of the economy.