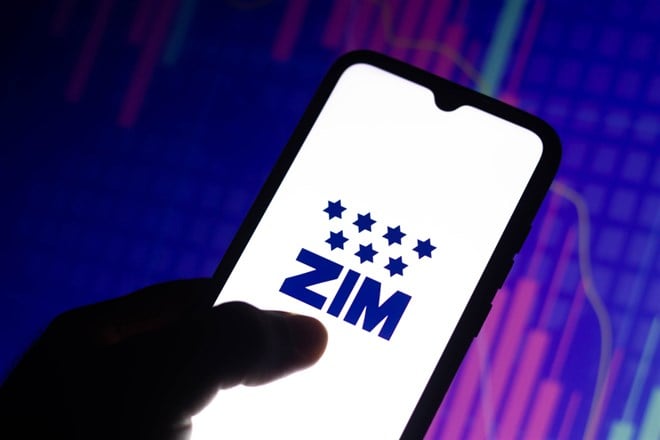 ZIM Integrated Shipping Services Ltd. (NYSE: ZIM) is up 5% in early trading on Monday, January 9. That puts the total gain since the end of the trading session on January 5 up to 7%.  
That has to be welcome news to ZIM shareholders holding the stock. Or for those investors sitting on the sideline waiting for an opportunity. But if the stock fails to push higher from here, it may confirm that it is range bound. This article will explain why it could be time to buy but why caution is still needed.  
As the Economy Goes... 
ZIM stock has been in free fall since reaching its 52-week high of $91.23 in March 2022. A key reason for the stock's misfortune is the ongoing lockdown in China. The country is responsible for manufacturing and shipping many products around the world.  
This problem is not unique to ZIM, however. The entire global container shipping industry is being affected by a slowing global economy.  
But ZIM stock outpaced other shipping stocks during the pandemic-fueled shipping boom. And, as is frequently the case, it's finding that it had much further to fall.  
In November, ZIM posted solid earnings. The company beat on both the top and bottom lines. At first, investors were willing to overlook earnings that were 20% lower on a year-over-year basis. In December, however, the company lowered its earnings forecast, which is on top of the company already posting earnings per share (EPS) i.  
That was enough to remove any of the gains ZIM stock had logged after the earnings report. The stock is now trading just slightly above its 52-week low.  
Will Strong Fundamentals Be Enough? 
One thing that bulls can hang their hats on is that ZIM Shipping has a solid balance sheet. As of September 2022, the company had net debt of around $250 million, which is insignificant in that industry. The company also posted a free cash flow in its last quarter of $1.63 billion. While that was a 5% year-over-year decline, that would be compared to a year in which the company posted nearly $6 billion in free cash flow.  
Plus, ZIM stock is trading at a P/E ratio of just 0.37, which is almost hard to believe when the sector average is an already low 2.24. And the company pays a dividend with a current yield of over 64%. However, the company does not have a long history of issuing dividends, so this is also a grey area.  
The immediate problem for investors looking to own ZIM stock is that the global economy is likely heading toward a recession. That is likely to bring global shipping rates lower. And that means that ZIM stock will remain under pressure. 
When Bad is Good 
Sometimes the price of a stock becomes so bad that it's a good buy. That's the scenario that may be presenting itself with ZIM stock. The consensus price target of analysts surveyed by MarketBeat is $34.16. I agree with Kate Stalter, who wrote in December that such a forecast appears overly optimistic.  
With that said, after popping above $18 a share, the relative strength indicator (RSI) indicates that the stock may be quickly approaching the overbought range. However, you must contrast that with the evidence that a bottom is forming. That suggests that ZIM stock will be range bound until it gets a catalyst in one way or another.  
The company doesn't report earnings until March. Investors will have to look for evidence that China is continuing to reopen. Even if that reopening is slower than desired, that would likely bring more upside than downside for ZIM stock.