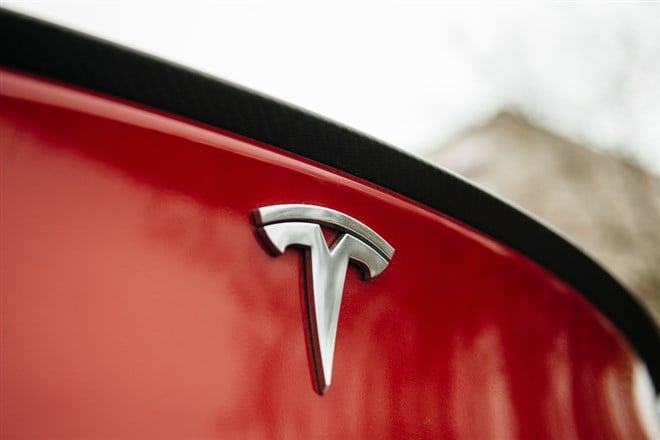 The Tesla Inc (NASDAQ: TSLA) stock price has risen 11.57% over the past five days. This includes a rise of 3.68% from yesterday's trading session, and the stock will continue its rally moving forward.
The Vanguard Consumer Discretionary Index Fund ETF also made major moves over the same timeframes. Gaining 6.92% over the past five days and 2.62% at the market close yesterday.
Meanwhile, the broader market also lifted higher over these horizons, with the S&P 500 lifting 3.38% and 1.28%, respectively.
Still, though, for Tesla, some specific developments in its outlook and operations could have investors feeling good about plucking its discounted shares from the market. So let's take a look at what has transpired recently.
Tesla has become the best-selling luxury auto brand in the US
Kicking things off is the news yesterday that Tesla became the top luxury auto brand in the United States, according to Electrek.
The numbers were taken from estimates and actual vehicle registration data. Tesla came in ahead at 491,000, followed by BMW (ETR: BMW) at 332,388, and Mercedez-Benz (OTCMKTS: MBGAF) at 268,764 registrations.
It was noted that Tesla taking the lead as the luxury automaker in the US could be driven by a significant scaling of its production capabilities last year. The company produced 1.37 million vehicles in 2022, with its Model 3s comprising 95 percent of the cars produced.
Another win for the brand came from a completely different market to the US. Sales figures released yesterday by the China Passenger Car Association showed that Tesla was China's leading premium SUV brand for 2022.
The report said 315,314 Tesla Model Y sales were recorded last year, pulling far ahead of its Mercedez-Benz's GLC model at 148,797 by selling more than twice as many units.
Tesla plans expansion
This trend of scaling production abilities seems to continue, including rumors that Tesla could open a new production plant in Indonesia, per Bloomberg. An unnamed source stated that the facility could produce one million units.
However, Elon Musk publicly responded to the rumor on Twitter and challenged its legitimacy. Musk said that articles containing 'unnamed sources' are frequently false and advised the reader to use caution.
But one of Tesla's expansion plans confirmed to be true is growing its electric vehicle factory in Austin this year. $717 million in capital expenditure has been earmarked to grow its Austin gigafactory, creating 1.4 million additional square feet of space. Some analysts believe that Tesla's deliveries could grow to 1.96 million this year and that additional production floor space will be needed to get there.
What's next for Tesla?
Elon Musk selling billions of his shares in December may have damaged consumer sentiment surrounding the stock. The eccentric billionaire has been criticized for his recent acquisition of Twitter, along with suggestions that his focus has become too divided amongst his companies.
However, MarketBeat noted earlier this month that a few tailwinds could help return this sentiment to the upside, along with its stock price, which is currently down 66.58% over the past year.
Some positives on the horizon for the company include the production of its futuristic Tesla Cybertruck and Semi for commercial transportation. The Cybertruck currently has 1.5 million preordered units.
Stronger valuation and fundamentals to improve
Other things that should be on investors' radars are the affordability of Tesla's stock price and its projected earnings growth. Due to the sell-off in Tesla's share, it's currently trading 86.8% below the MarketBeat consensus price target and near the bottom of its 52-week range.
On a price-to-earnings (P/E) basis, things look stellar. The ratio continues to fall lower and currently rests at 36.72 at the time of writing. This is despite its earnings per share (EPS) growing substantially each quarter starting from June 2020 at 14 cents per share to $3.24 per share at the time of writing.
Wall Street also thinks Tesla's EPS will grow substantially in the coming year, from $3.60 to $4.60 for a 27.78% gain, and its short interest ratio remains healthy at 2.31% of its shares being sold short.