Edmonton, AB – Many reasons lead a person to seek a counsellor's help, from dealing with depression to living with debilitating emotions/afterthoughts, anxiety, childhood trauma, addiction problems, grief, or trouble finding enjoyment/purpose. Regardless of the reason, a counsellor can help individuals feel better about themselves/their relationships and offer guidance/support through challenging life moments. The alliance between a client and their therapist is of the utmost importance. For this reason, Virtuous Circle Counselling takes the time to build and establish a solid foundation of trust in a judgement-free environment where clients feel safe to open up, share, ask questions, or uncover issues. The team of counsellors and therapists creates a sense of belonging to support diverse communities and foster inclusivity/acceptance. 
Individual counselling is talk therapy providing a private, one-on-one setting for the counsellor and client to explore problems, increase self-awareness, identify boundaries, encourage self-exploration, improve healthy coping skills, and enhance communication. The benefits lead to a shift in behaviour for the client, decreasing mental health symptoms and working towards a desired change. Individual counselling is popular among people seeking help with divorce, work-life balance, personality disorders, parenting, or relationship issues.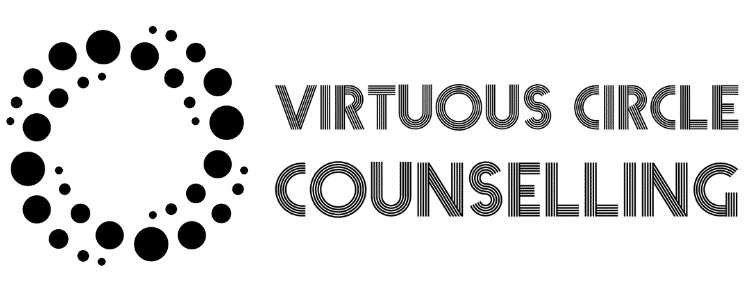 Family therapy improves familial relationships, especially between parents and children experiencing emotional, psychological, or behavioural problems. A counsellor at Virtuous Circle Counselling Edmonton leverages various theories from many disciplines and techniques to break down the walls and determine how a parent and child can grow close or function better together. To prepare a family for counselling, the team encourages parents to talk to their children about why they are getting therapy so they can be aware of the discussion topics and how the healing process will affect the family dynamics. During a session, a counsellor may use strategic therapy, structural family therapy, transgenerational therapy, psychoeducation, communication, and narrative therapy. 
While couple and family counsellors are similar in many respects, marriage counselling focuses on the couples' needs, whether monogamy, polygamy, friends with benefits, polyamory, long-distance, or LGBTQ+ matters. At Virtuous Circle Counselling, the team strives to provide an accepting and welcoming environment for couples to feel comfortable and at ease with their relationship experience to restore intimacy/connection, rebuild trust, foster acceptance, handle career/job pressure, or overcome trauma. 

Sports psychologists address interpersonal skills, burnout, anxiety, self-esteem, interpersonal skills, athletic failure, and other challenges preventing active individuals from optimal performance. They promote high achievement standards and ethical conduct through goal setting, stress management, visualization strategies, mental imagery, anger management, and sport-specific advice. Virtuous Circle Counselling Edmonton offers services that include adolescent counselling, child psychology, play therapy, group therapy, assessments, occupational therapy, and men's counselling. The team believes that counselling should be a form of prevention to confront/heal past wounds/attitudes/behaviours while finding solutions contributing to self-responsibility and greater self-awareness. 
Visit their website to learn more about their counselling services, or call (587) 741-2364 to book an appointment. Virtuous Circle Counselling is at 9426 51 Ave NW, Suite 201, Edmonton, Alberta, T6E 5A6, CA.
Media Contact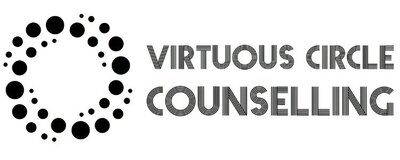 Company Name
Virtuous Circle Counselling
Contact Name
Tiffany Petite
Phone
(587) 741-2364
Address
9426 51 Ave NW suite 201
City
Edmonton
State
Alberta
Postal Code
T6E 5A6
Country
Canada
Website
https://vccounselling.com/edmonton-therapist/