Las Vegas — Qorbi World, a groundbreaking free-to-play multi-game ecosystem that unites the thrill of esports-style gaming with distinctive in-game rewards and assets, is thrilled to announce the upcoming beta release of its latest game, One Tap. This first-person shooter (FPS) game offers a fresh perspective on the genre by integrating strategic gameplay elements with the use of distinctive in-game assets.
One Tap is a 1 vs 1 FPS game that combines the high-octane action of traditional shooter games with a unique strategic component. Players can choose from a variety of in-game assets that can significantly influence the course of the game, adding a layer of strategy and depth to the gameplay.
"These in-game assets are not just cosmetic enhancements," remarks John Bardis, CEO at Qorbi World. "They have unique attributes and abilities that can turn the tide of a match. Choosing the right asset can be just as important as your shooting skills."
The game's unique blend of action and strategy sets it apart in the crowded FPS market. It offers a fresh and exciting challenge for gamers looking for a more strategic and thoughtful approach to the FPS genre.
The beta version of One Tap will be available soon, giving players a chance to experience this innovative blend of strategy and action. The team at Qorbi World is eager to gather feedback from players to further refine and improve the game.
"We're really excited to see how players will react to our game," says John. "We believe that the strategic element of One Tap adds a whole new level of depth and excitement to the FPS genre."
Stay tuned for the upcoming beta release of One Tap and experience the future of strategic FPS gaming.
About Qorbi World:
Qorbi World is a free-to-play multi-game ecosystem that bridges esports style gaming with blockchain game rewards and NFT in-game assets. One Tap, its latest offering, is a next-generation first-person shooter game that combines high-octane action with strategic gameplay. For further details, visit One Tap's website or follow on Twitter at One Tap's Twitter.
Media Contact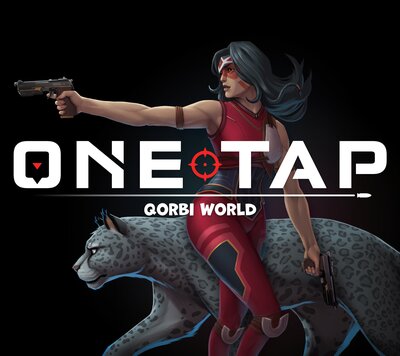 Company Name
Qor Gaming, LLC
Contact Name
John Bardis
Address
30 N Gould St Suite R
City
Sheridan
State
WY
Postal Code
82801
Country
United States
Website
https://playonetap.com/