Fort Wayne, IN - As unseasonably warm conditions continue to grip the Fort Wayne region, Greenix Pest Control has announced the extension of its comprehensive Tick, Flea, and Mosquito services. The company remains steadfast in its commitment to helping residents reclaim their yards and outdoor living spaces from these troublesome pests while safeguarding families from the diseases and irritation they can bring.
Greenix Pest Control is renowned for its specialized multi-step program which has been known for its reduction in ticks, fleas, and mosquitoes. This success is achieved through the application of its EPA-registered treatment, specially formulated to combat these pests. Unlike any other treatment model in the nation, this company's approach is both effective and environmentally conscious, ensuring not only pest reduction but also the preservation of the local ecosystem.
The pest control process at Greenix Pest Control prioritizes homeowners' comfort and safety, encompassing five proven steps executed by certified professionals. The pest control experts start by eliminating webs and nests while applying waterproof dust along eaves. They then target hidden cracks and crevices with specialized treatment, establish a robust water-resistant perimeter barrier, and utilize an eco-friendly granular barrier over multiple seasons to thwart nesting. Lastly, they use sustainable spot treatments to target moisture-prone areas within the home that tend to attract pests, providing comprehensive defense against pests year-round.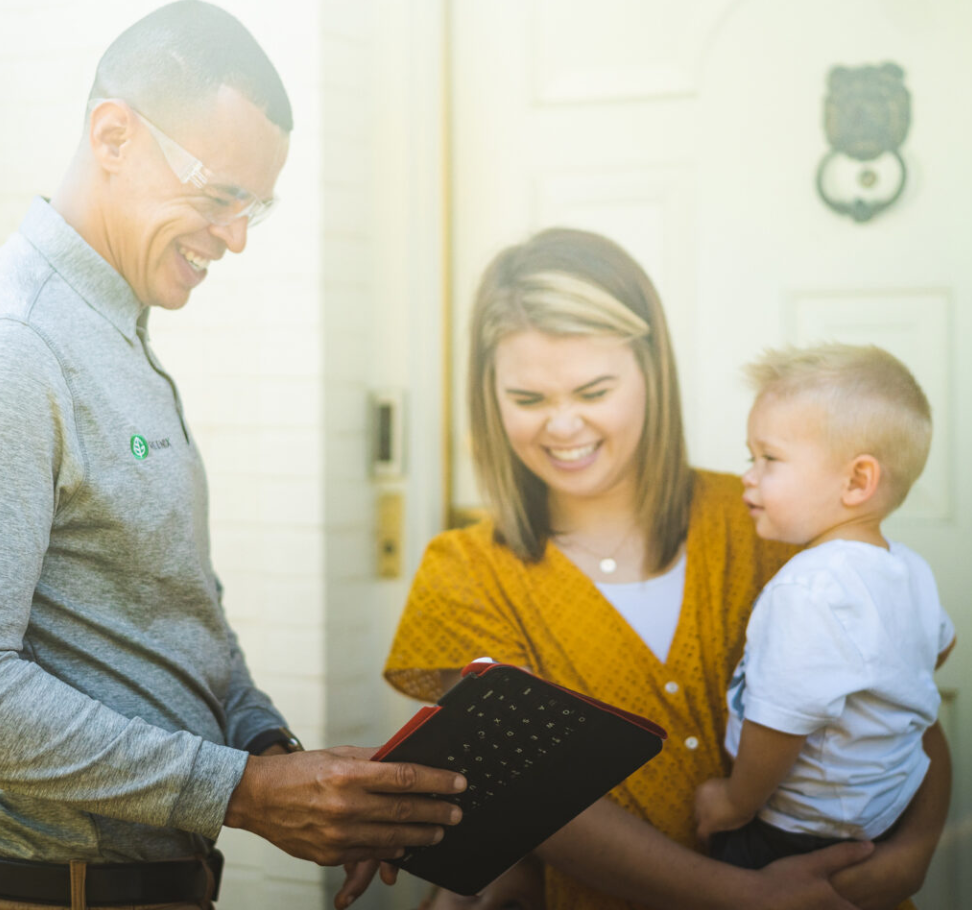 The company's dedication to providing thorough and efficient services is reflected in its comprehensive approach. Its service professionals are committed to developing tailored treatment and prevention plans that address the unique needs of each client, home, and situation. The treatments, designed to last throughout the 30-day application cycle, create a robust barrier, safeguarding the property even in the absence of the homeowner. A robust follow-up treatment is performed 30 days later, with recurring monthly services to prevent future infestations. 
To ensure complete customer satisfaction, Greenix Pest Control offers a range of assurances that exemplify its commitment to excellence. Through quarterly treatments, a timely service guarantee, and unparalleled service quality, it aims to exceed expectations and deliver lasting results. Besides, the company guarantees free re-servicing for unexpected pest pop-ups in between appointments until pest issues are completely resolved.
For those seeking a one-time Pest Control Fort Wayne, Greenix Pest Control now, temporarily, offers single-service options from September 1st through September 30th, 2023. Regardless of the chosen plan, the company's proactive four-season approach ensures that properties remain pest-free and comfortable. Beyond merely providing a service, its dedicated technicians establish a promise that transcends transactions – one built on trust and peace of mind. By entrusting their homes to these professionals, homeowners can expect not only a pest-free environment but also safe and comfortable living spaces throughout every season. 
For more information regarding the services offered, visit the company's website at greenixpc.com/service-areas/indiana/fort-wayne/. Greenix Pest Control is located at 421 Fernhill Avenue, Fort Wayne, IN, 46805, US. To schedule a consultation, contact their team at (331) 444-1332. 
Media Contact

Company Name
Greenix Pest Control
Contact Name
Ben Craner
Phone
(331) 444-1332
Address
421 Fernhill Avenue
City
Fort Wayne
State
IN
Postal Code
46805
Country
United States
Website
https://www.greenixpc.com/service-areas/indiana/fort-wayne/