Akron, OH - A home free from the intrusion of unwanted guests is Greenix Pest Control's promise to Akron, OH, property owners. The company recently extended its service offerings to cater to the increased number of pest infestations, occasioned by the unseasonably warm temperatures in the region. These service offerings include flea and tick control, as well as mosquito control.
"At Greenix Pest Control, we believe that your home should be a sanctuary, a place of peace free from the disruption of pests," said the company representative. "Our expanded service offerings reflect our commitment to safeguarding families' well-being."
With its extended services, property owners can enjoy limited-time offering of one-time pest control services for flea, tick, and mosquito control from September 1st through September 30th 2023. During a one-time service, the team conducts a comprehensive inspection, identifying signs of pest activity. This is followed by a customized treatment plan, harnessing the latest pest control technology. The treatment plan precisely aligns with the property's unique requirements, carefully considering factors such as the area's size, the severity of infestation, and any specific needs.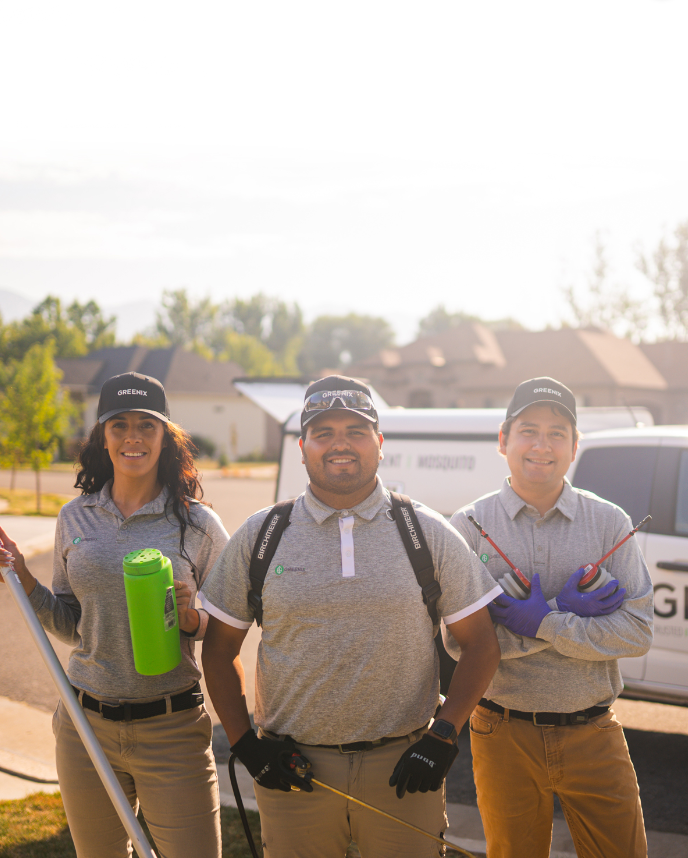 The professionals at Greenix Pest Control can accurately identify breeding sites and high-risk zones for pests. Through this meticulous targeting, they effectively disrupt the pests' life cycles, resulting in curbing reinfestations and significantly diminishing their populations. The company also utilizes a specialized multi-step program, designed to yield an impressive 85-90% reduction in these troublesome pests, using an EPA-registered treatment that has been carefully formulated for maximum effectiveness.
By opting for the company's one-time service, individuals proactively safeguard their indoor and outdoor spaces against the risk of infestations. In addition, clients can also schedule regular follow-up inspections to ensure the elimination of existing pests and prevent future infestations.
The team prioritizes the use of safe and eco-friendly treatments, creating a secure atmosphere while also caring for the environment. After each treatment, property owners can enjoy a pest-free environment, as the treatments are designed to remain effective for the entire 30-day application cycle. Clients have the convenience of scheduling regular treatments, further enhancing safety, and peace of mind. 
Clients can also take comfort in the assurance that, within a reasonable time of scheduling a service, the team will promptly arrive to ensure property owners can enjoy a safe and comfortable pest-free space. Addressing pest infestations with urgency is crucial due to the rapid reproductive nature of pests, potential health hazards, structural risks posed, and the psychological distress they induce; immediate intervention not only prevents further escalation of infestations and potential health issues, but also safeguards property integrity, financial investments, and overall well-being.
Greenix Pest Control is located at 1730 Akron Peninsula Suite 106, Akron, OH, 44313, US. Property owners can contact the pest control company at 234-208-7914 to schedule a service or for inquiries. For more information and to view their portfolio, visit their website at greenixpc.com/service-areas/ohio/akron/.
Media Contact

Company Name
Greenix Pest Control
Contact Name
Ben Craner
Phone
234-208-7914
Address
1730 Akron Peninsula Suite 106
City
Akron
State
OH
Postal Code
44313
Country
United States
Website
https://www.greenixpc.com/service-areas/ohio/akron/