California Flooring & Design, a trusted family-owned business, takes pride in its team of top-ranked professionals who are dedicated to delivering reliable and trusted flooring services in San Diego and the surrounding areas. 
A quote from its website reads, "With over 70 years of flooring experience, we're confident we can serve your needs with the expertise and advice you need, and at a price you'll love!." 
The flooring store's wide selection of flooring options caters to different needs and offers distinct benefits. For instance, its hardwood flooring adds timeless beauty and warmth to any space, with natural durability that withstands heavy foot traffic. It is also hypoallergenic, making it ideal for those with allergies or sensitivities. San Diego vinyl flooring provides versatility and is available in various styles, textures, and colors. It is highly durable, water-resistant, and affordable, making it an attractive choice. The company's carpet flooring offers comfort and insulation, reducing noise levels and creating a cozy atmosphere. With a range of colors and patterns, homeowners can express their personal style while enjoying the benefits of comfort. 
The flooring store also offers laminate flooring, which combines the appearance of real wood or stone with practicality, offering durability, scratch resistance, and easy maintenance. It is budget-friendly and suitable for high-traffic areas. Tile and stone flooring brings durability and luxury, with a wide range of designs available. It is highly durable, water-resistant, and easy to clean, perfect for moisture-prone areas. To explore the available options and schedule a service, customers can request a free estimate from California Flooring & Design, receiving tailored guidance for their specific needs.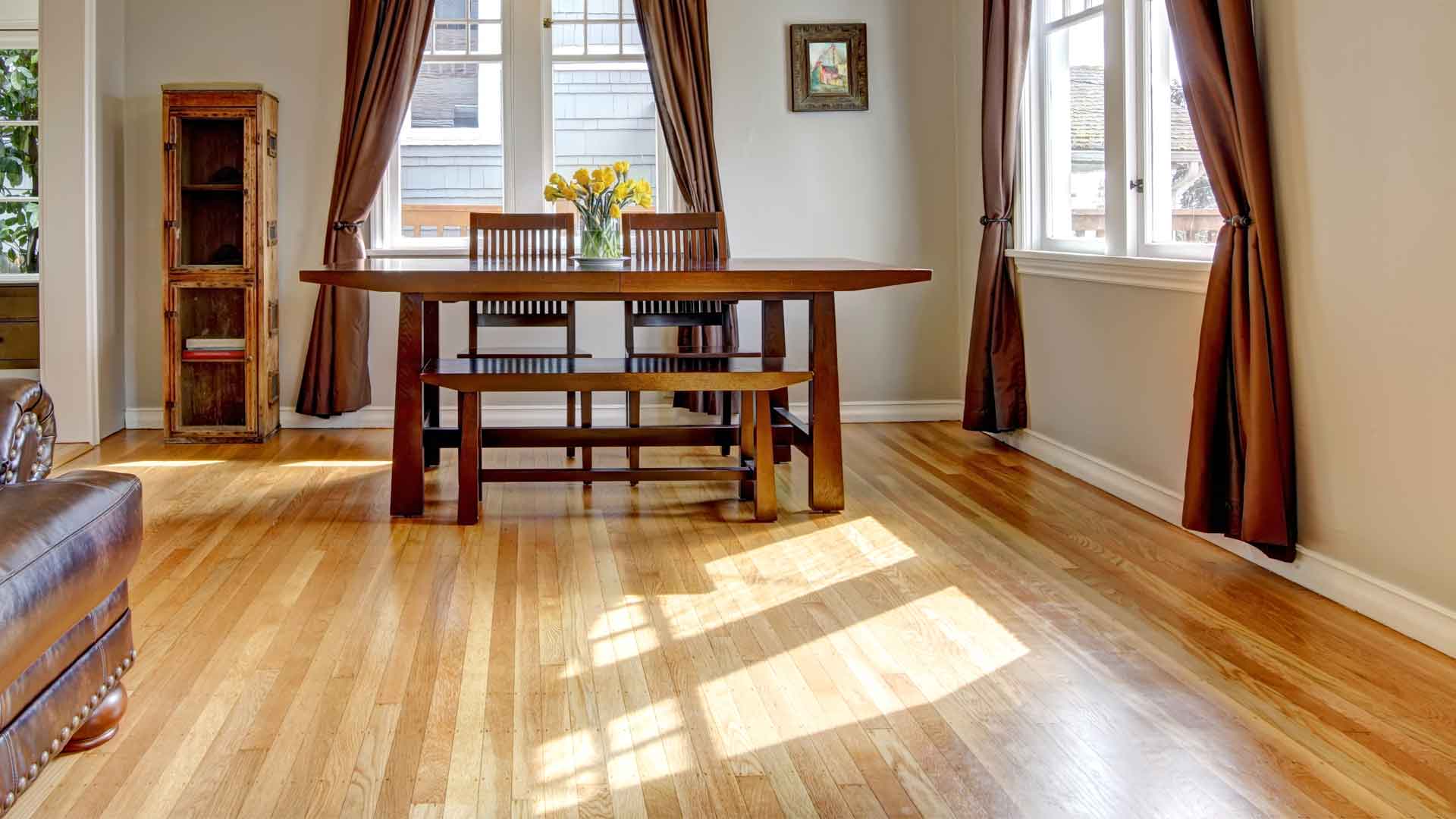 When customers contact California Flooring & Design for flooring installation, they are assigned an installation specialist who meticulously plans and prepares for the project. The specialist ensures a thorough preparation process, which includes removing flooring covers and appliances and confirming the readiness of the base for installation. The area is carefully inspected by the experts to identify any necessary grinding and determine if leveling is required. Property owners receive advice to empty their closets and clear the floor of furniture and other items.
Furthermore, property owners have the option to enhance the effectiveness of the installation by choosing to incorporate moisture barriers. The California Flooring & Design San Diego flooring experts also provide a comprehensive explanation of the entire process, educating customers on basic care procedures and maintenance to ensure proper surface treatment.
The flooring store also offers professional cleaning services to rejuvenate and restore the luster of hardwood floors, ensuring they remain in pristine condition. They also offer oil refresh & annual oil service for hardwood, California Flooring & Design San Diego carpet cleaning, tile and grout cleaning, and more. Moreover, for customers seeking to breathe new life into their existing floors, California Flooring & Design offers top-notch restoration services that can transform worn-out surfaces into stunning masterpieces. Whether it's installation, cleaning, or restoration, the flooring store is dedicated to delivering exceptional results and ensuring every floor receives the care and attention it deserves.
Contact California Flooring & Design at 858-408-0047. The flooring store is at 8266 Miramar Road, San Diego, California, 92126, USA. 
Media Contact

Company Name
California Flooring & Design
Contact Name
Shwan Hadi
Phone
858-408-0047
Address
8266 Miramar Road
City
San Diego
State
California
Postal Code
92126
Country
United States
Website
https://www.cafloordesign.com/