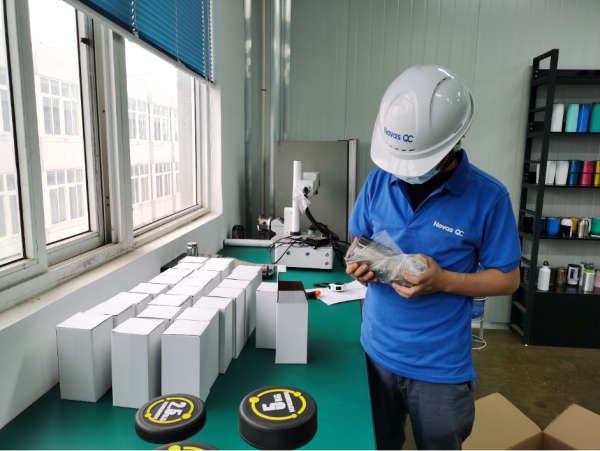 Most importers face a number of hazards when buying from China, which might include quality difficulties, quantity inconsistencies, delayed shipping, and questions about the social compliance of producers. Novas QC aspires to provide the most dependable and cost-effective quality control solutions to small and big businesses who buy from China in order to make imports easier and safer. 
With 10+ years of expertise and 60+ committed inspectors, Novas QC contributes to client satisfaction. They have served over 500 customers, large and small, from the Americas, Europe, Oceania, Asia, and Africa. Novas QC employs professionals with at least four years of quality inspection expertise. They provide prompt service and qualified quality inspection experience through ASQ or AQSIQ. Start inspections and audits within 48 hours. Reports must be submitted within 24 hours. They also provide a reliable and flexible cancellation service. If a consumer is dissatisfied, they will issue a complete refund. Cancel the reservation till 4 p.m. (China time) the day before. 
Working with Novas QC involves four phases. Fill out the booking form received, and they will call your supplier to confirm the inspection date and location. They collect the inspection money and do the inspection according to the timetable. When the inspection is completed, you will receive the inspection report within 24 hours. There are no further costs hidden behind the rates! All of the pricing on the website are all-inclusive. There are no additional hidden costs. It covers all associated costs such as travel, meals, and reports, among other things. Inspection companies should be considered third parties. When factories only propose inspection businesses with whom they have a relationship, the inspector is more likely to pass a faulty order.
"You have earned my respect and gratitude for your efforts to protect your customer in going above and beyond normal expectations!" First international company says about Novas QC. "After working with several inspection companies in Asia, I can tell you Novas QC is tops in their field – a team you can trust!" Centric says. "Your inspection report is concise, thorough and very organized. And thank you for the many detailed product photos. I take comfort in knowing you will be there." Autozone says.
About Novas QC
Novas QC is a company that offers factory inspection china (factory audit services), product inspection services, shipping container inspections (Loading check services) and to manufacturers all across China. The company operates in more than 60 cities and has successfully completed over ten thousand projects in a decade of its existence.
Email: info@novasqc.com / novasqc@hotmail.com
WhatsApp: +86.130.6127.3656
Wechat: +86.130.6127.3656
Media Contact
Company Name: Novas QC
Email: Send Email
Country: China
Website: https://www.novasqc.com