Upscaled, credited for paving the way for global sustainability and electronic waste reduction. The firm that has pioneered a bespoke methodology to reconditioning, refurbishing, and redistributing open box Consumer Electronics asserts to be on a mission for global sustainability & reducing carbon footprint.
Upscaled LLC is a leading vendor of refurbished electronic devices. They restore and sell a variety of gadgets from well-known brands such as Apple, Microsoft, Sony, Samsung, GoPro, LG, Google, Marshall, Polaroid, Canon, Onkyo, Xbox, Anker, Shark, Dyson, and many more. Upscaled is a company that has pioneered the effort to make a substantial dent in decreasing global E-waste and working toward a more sustainable future.
The disposal of electronic devices such as computers, televisions, VCRs, game consoles, and others nearing the end of their useful life is becoming a menace to the environment. Each year 50 million tons of E-Wastes pollute the environment, and these wastes have been deemed hazardous and, therefore, should not be disposed of in a landfill.
Almost all electronic devices contain high levels of lead, cadmium, silver, gold, and other heavy metals and toxic compounds. Laboratory studies have shown that these compounds and elements have the potential to leach out of computer equipment into the landfill's outflow and contaminate groundwater. Many of these items can be reused, refurbished, or recycled, which is where Upscaled comes into play.
Upscaled has taken on the task of refurbishing these electronic devices and selling them at reasonable prices. Additionally, Upscaled gives back to the community by enabling those with these devices to make cash while reducing their ecological footprint. Upscale buys, collects, refurbishes, and sells a wide variety of gadgets such as computers, cameras,  mobile phones, wearables, audio devices, and lots more.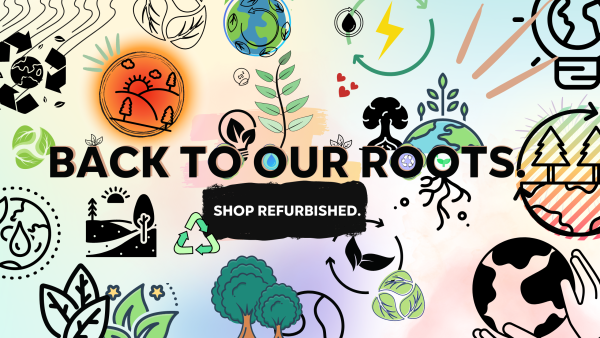 Visit www.upscaledinc.com for more information.
Media Contact
Company Name: Upscaled LLC
Contact Person: Connor O'Dea Founder & CEO
Email: Send Email
City: Ann Arbor
State: MI
Country: United States
Website: https://www.upscaledinc.com/en-gb