Have someone seen what the smallest screw looks like? The micro screw in a mobile phone or a watch should be very small, do that know but how small is the smallest screw in the world, As early as 2016, Professor Hongyu Chen of Nanjing University of Technology designed a kind of "nano screw", turning the nano into a spiral shape. Before that, in the nano world, the nanometer was presented in either a spherical or cylindrical shape. Either belt type or linear type.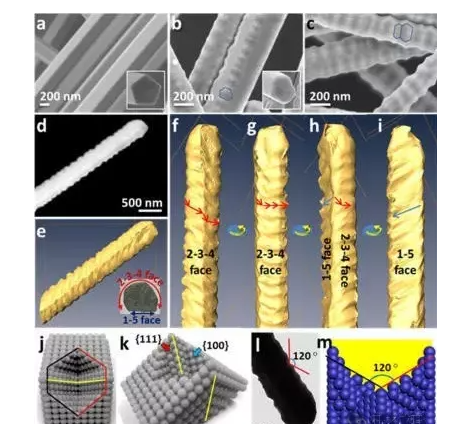 Professor Chen Hongyu from Nanjing University of Technology introduced that the nano screw they designed by etching can be called the smallest screw in the world. On the "Nano Earth", its screw head is about the size of 100 dice. The screw column has about 3000 dice stacked so high, filling the international gap. "If a 1 meter diameter sphere in front of us is enlarged to the size of the earth, then a dice-sized object on this'nano earth' is nano.
Chen Hongyu told reporters that a few years ago, they used a certain method to successfully string together hundreds of bowling ball-sized nanostructures, which attracted the attention of colleagues in the world. "it must know that stringing beads is a simple manual task in our daily life, but because of the lack of control over nanostructures in the nano world, it is very difficult to obtain such a chiral structure. The spiral type is also very difficult to control. Hand structure."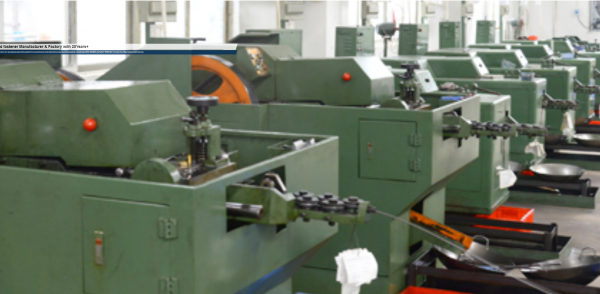 Nano screws can be said to be screws smaller than dust. As Professor Nan Gong said, what we have done is to find a mechanism to guide the deposition of gold atoms on pre-made rod-shaped nanoparticles, so that these atoms are deposited according to the actual spiral structure. The emergence of nano-screws also makes it possible to synthesize nano-tables such as nano-plates and nano-pillars.
The reporter learned that the results of this research have been published in the Journal of the American Chemical Society, an international authoritative journal in the field of chemistry. Huang Wei, academician of the Chinese Academy of Sciences and president of Nanjing University of Technology, introduced that in the field of nanotechnology, the known synthesis methods of chiral nanostructures are very limited, and they are all "grown" through certain methods, such as designing a nano table, which is A natural overall structure, the emergence of nano-screws, makes it possible to synthesize nano-tables such as nano-plates and nano-pillars. Experts at the meeting believed that the significance of nano-screws is far-reaching, providing a new idea for the field of nano-synthesis, and can provide unlimited imagination for more nano-applications.
In the future, nano-screws, like nano-electronic devices, nano-metal blocks, nano-ceramics, nano-oxides, nano-medicine, nano-satellites and other products, will play their unique advantages in their respective fields. It has the advantages of current traditional materials. The physical and chemical properties of the product are higher in strength, flexibility, high temperature resistance and corrosion resistance.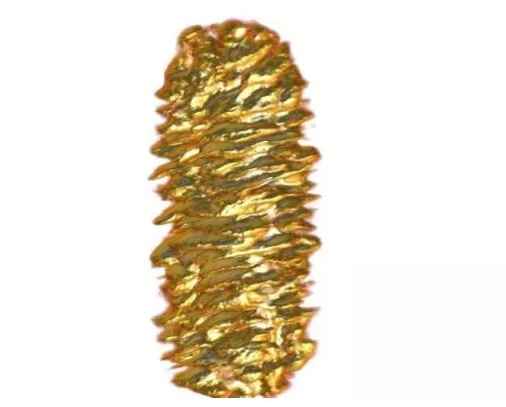 Screws, professionally speaking, should be called fasteners. They are mainly used to fasten and connect two or more objects. They are used in a wide range of industries, including energy, electronics, electrical appliances, machinery, chemicals, metallurgy, molds, hydraulics, etc. , In all kinds of machinery, equipment, vehicles, ships, railways, bridges, buildings, structures, tools, instruments, chemicals, meters and supplies, People can see all kinds of fasteners, which are the most widely used Mechanical basic parts.
2021 China Guangzhou Construction Expo - HiHaus salutes the future with strength
At present, fasteners have been integrated into all aspects of production and life. The average number of fasteners in a mobile phone is no less than 10 micro screws, and the average number of fasteners in a liquid TV is no less than 20. On average, there are no less than 25 fasteners in a host computer. There are about 20 fasteners of different specifications for a door, and there are about 580 kinds of fasteners and nearly 500 fasteners of different specifications for a car. There are about 570 kinds of fasteners of different specifications for medium-sized trucks, about 5710 kinds of fasteners, a train with a speed of 200km-250km per hour (8 units), the value of supporting fasteners is 1.5 million yuan to 1.8 million yuan, a medium-sized aircraft As many as 2 million to 3 million fasteners are used. And our home appliances, watches, toys, etc., all have all kinds of fasteners.
At present, the main function of fasteners is to fix and connect. Bolt connection has the inherent advantages due to its detachability. It can connect two or more parts or structures into a whole to play a fixed role. If the fasteners are taken away from our lives, many of the equipment, facilities, tools and instruments for human production and life will not be produced. There will be no more electricity, no running water, no more automation equipment, no more There are...Many construction projects in progress have been completely shut down because of the inability to solve the connection technology problems. The productivity level of society will go back at least 300 years. Our lives will become incredible. It can be seen that the importance of fasteners to industrial development is just like air , The importance of water to human life.
Media Contact
Company Name: HEATSCREW
Contact Person: Media Relations
Email: Send Email
Phone: +86 15018478409
Address:11th Floor, ZhuoYu commerce building, GuanPing Road, GuanLan Town
City: Shenzhen
State: Guangdong
Country: China
Website: https://www.heatscrew.com/