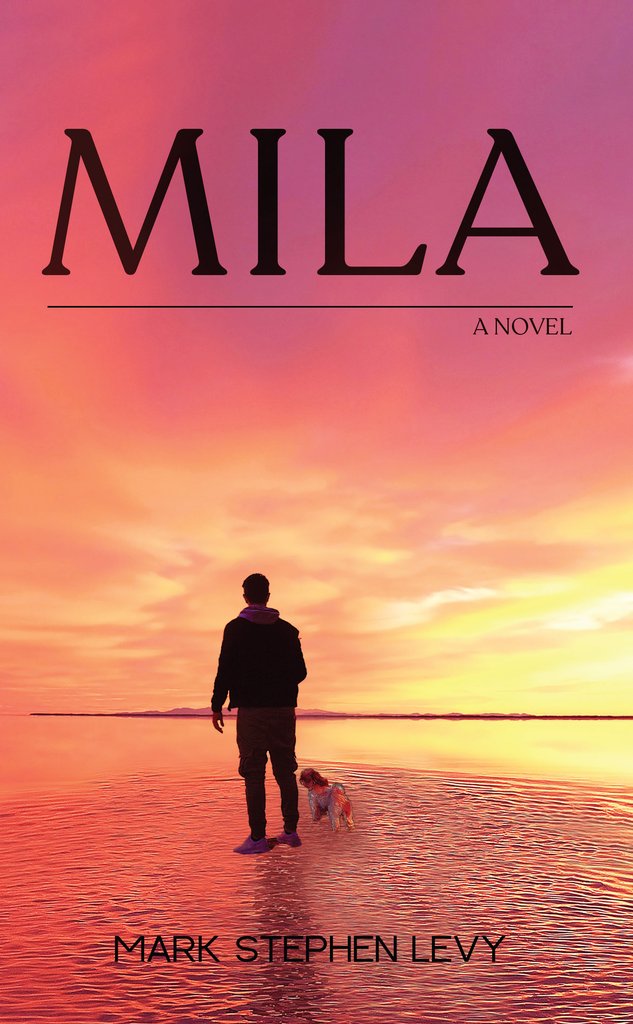 MILA - A Novel
When Matt was a young boy, his mystically powered grandfather granted him three wishes, and applied the first wish for a dog. Being a bored-in-life accountant, he was ready for another dog and acquires a Shih Tzu puppy he names Mila.
He often tells her he wishes she were human on how fun it would be to have conversations. One night in a dream, his grandfather appears reminding Matt he has two more wishes.
In the morning, lying next to Matt is Mila who has transformed into a woman, and gains national attention for her unbelievable baseball skills.
The story of Mila was inspired by Mark's own Shih Tzu, Mila. Published by White Falcon Publishing, the book has become Mark Stephen Levy's fourth novel. His first three novels Overland, American Maharajah, and Tibetan Spring, are described as lofty epic travel adventure stories inspired by his own travels. These three novels were inspired by real moments captured from his travels. But the pandemic being what it is, grounded Mark and the rest of the world.
His dog showed him some new tricks that inspired the first novel that's not a lofty travel epic but a simple story of a guy and his dog and plenty of imagination. With Mila, it's his first book which he labels a quirky comedy fantasy. Mark is originally from Los Angeles and makes Colorado his home.
The book is available worldwide for sale - https://www.amazon.com/dp/1636402828
To know more about Mark, please visit - http://www.markstephenlevy.com/
Media Contact
Company Name: White Falcon Publishing Solutions LLP
Contact Person: Media Relations
Email: Send Email
Phone: +91-6280-150-239
Address:SCO 70, Second Floor Sector 47D
City: Chandigarh
Country: India
Website: https://whitefalconpublishing.com/