Will a Stimulus Package Supercharge the RETL ETF?
December 16, 2020 at 12:43 PM EST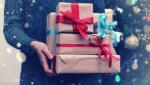 While the pandemic was sure to cast a cloud over retail, one tailwind that could boost the sector is a forthcoming stimulus package. If Congress can agree to a deal before Christmas, consumers will be incentivized to open up their wallets and boost the Direxion Daily Retail Bull 3X ETF (NYSEArca:...