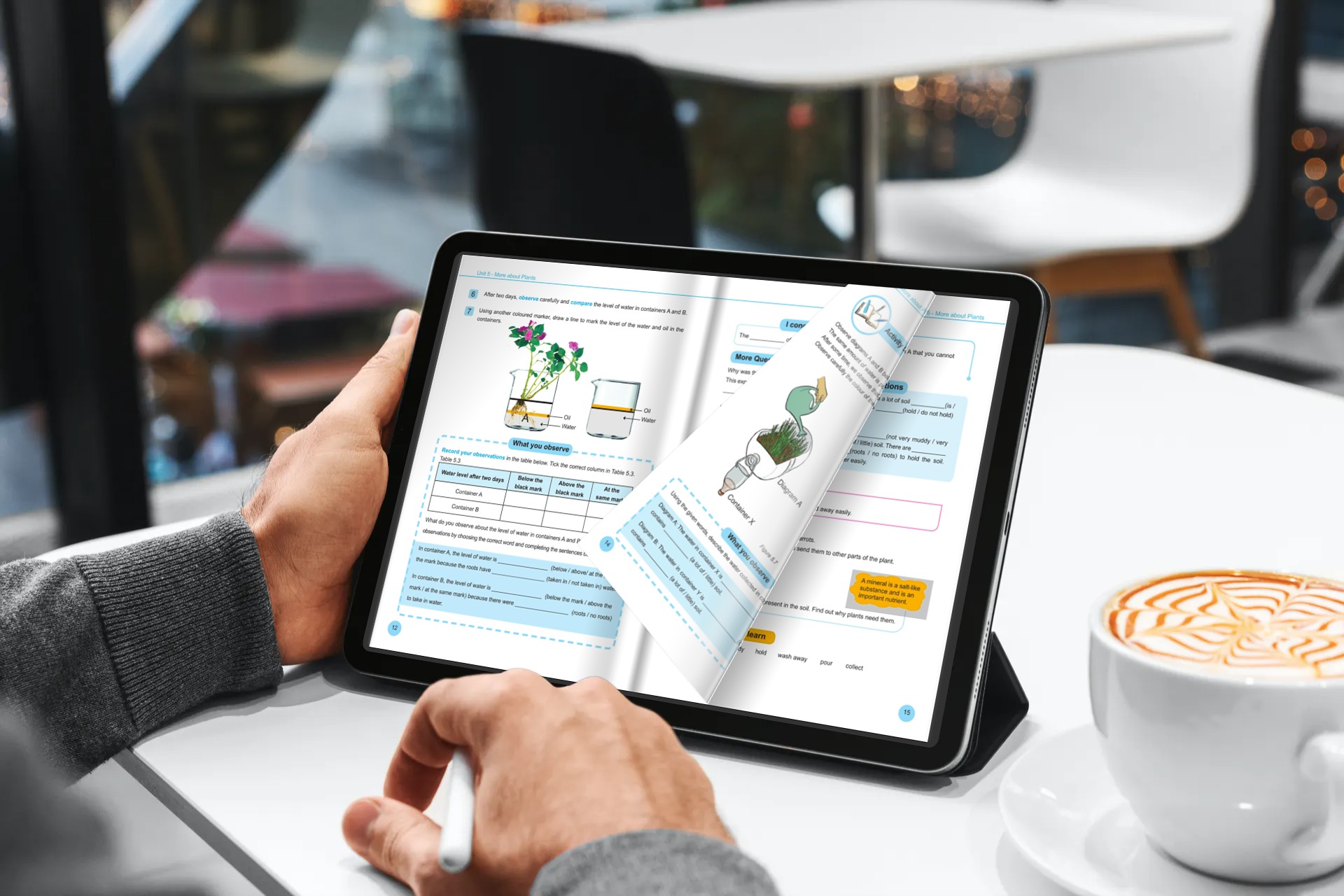 To make the teaching content more attractive, teachers can upload their PDF teaching materials to FlipHTML5 and convert them into interactive flipbooks.
FlipHTML5 provides teachers with powerful remote teaching tools that deliver course content to students in an interactive way.
Distance teaching is not a new phenomenon. It's true that with the spread of the global pandemic, distance teaching has become more widespread out of necessity. For a long time educators have been making use of this medium to facilitate their students' learning. FlipHTML5's remote teaching tools are a great way to enable education without limits.
For years, many universities have offered degree programs entirely online. This allows students to attend classes on their available time so that they can continue with other daily activities like working full time. FlipHTML5's remote teaching tools can establish connections between teachers and their students worldwide. Content created using these tools are fully accessible anywhere, at any time, on any internet-capable device.
There are students who shy away from courses that are offered fully online. This is usually because the absence of a physical classroom and proximity to their teachers make classes less engaging. FlipHTML5's remote teaching tools increase student engagement as teachers are able to add various multimedia elements to make lessons more attractive. Images are expected, but links, audio, video, and animations can also be included in the flipbooks.
FlipHTML5's remote teaching tools also make the course content much more interesting. It allows for the conversion of dull PDF, Microsoft Office, and other file types into vibrant flipbooks. Textbooks, notes, and articles are more stimulating in this format than when they are presented in conventional ways. The flipbooks still give the impression of flipping through a traditional book with their page-turning effect and sound.
The main aim of distance education is to get content to students easily and effectively. FlipHTML5's remote teaching tools are perfect for this. Flipbooks can be shared as a link via email, on social media platforms, or embedded in school websites. They can also be stored on the FlipHTML5 cloud for easy access. Content creators can edit their flipbooks at any time without having to resend the link to students as it is updated automatically.
According to Winston Zhang, CEO of FlipHTML5, "Our remote teaching tools are modernizing the education sector. We're aware distance teaching isn't new, but it has never been done quite like this."
For more information, please visit FlipHTML5.
About FlipHTML5
FlipHTML5 is a groundbreaking provider of digital publishing solutions. Their flipbooks are suitable for a variety of purposes across all sectors.
Media Contact
Company Name: FlipHTML5 Software Co., Ltd.
Contact Person: Lailie Tan
Email: Send Email
Phone: 86 020-61972665
Address:Room 1003, 10/F, Tower 1, Lippo Centre, 89 Queensway, Admiralty
City: Hong Kong
Country: China
Website: https://fliphtml5.com/