Is Retail in Trouble This Holiday Season?
October 21, 2020 at 12:10 PM EDT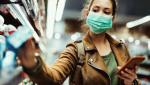 Will the Covid-19 pandemic put the squeeze on buyers this holiday season? That's what a lot of retail forecasters are asking these days as the holidays are rapidly approaching. This trend could impact certain exchange-traded funds (ETFs) in the process. Industry experts don't want to...