Will Rising Bond Yields Signal Weakness in Technology?
August 24, 2020 at 10:57 AM EDT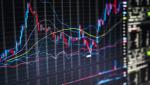 Global economies are slowly looking to reopen their doors amid the coronavirus pandemic, which could be fueling investor risk once again. Technology equities have been the toast of the town, but will rising yields signal forthcoming weakness in a space that's been forging on following the...