Is China's Rental Property Market a Sign of Tough Times Ahead?
July 23, 2020 at 10:45 AM EDT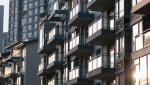 Rental rates have been falling in China as the country continues to push towards recovery from the Coronavirus pandemic. Could this be a sign of trouble ahead? Per a Wall Street Journal report, rental rates in China's biggest cities "have been falling in recent weeks, a sign of economic uncertainty...