Infinite Quad Engine is a first of its kind crypto arbitrage trading platform.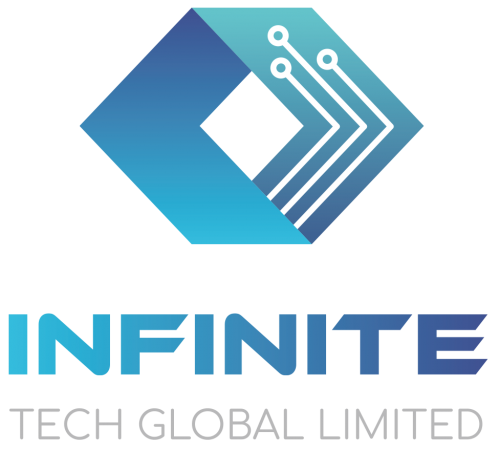 September 12, 2019 —
Arbitrage trading is an age-old concept that goes way back in time and is probably nothing new to most experienced traders. This is evidenced by the existence of a wide range of different arbitrage trading systems, softwares and techniques in the market today.
However, the actual execution of arbitrage in cryptocurrency markets continues to face persistent problems of price slippage, issues with trading volumes and platform fees which may negate any profits gained which the current range of arbitrage trading systems, softwares and techniques on the market today are unable to solve.
The past few months have seen much hype around an up-and-coming, new cryptocurrency arbitrage engine, the Infinite Quad Engine (IQE) which many experts within the cryptocurrency trading and Fintech fields believe would revolutionize the way cryptocurrency arbitrage trading is carried out.
Developed by Zurich-based Infinite Tech Global Limited, the Infinite Quad Engine (IQE) utilizes state-of-the-art Artificial Intelligence (AI) based technologies such as Machine-Learning, Deep-Learning and various other software analytics in tandem with its proprietary cutting-edge algorithms such as the Statistical Arbitrage and Market Prediction Analysis Algorithms to carry out Big Data Analysis and identify arbitrage opportunities before executing the trades in real-time.
The Quadrangular Strategy AI Algorithm lies at the core of the Infinite Quad Engine and seamlessly integrates state-of-the-art Artificial Intelligence (AI) based technologies with the proprietary cutting-edge algorithms developed by Infinite Tech Global Limited. This algorithm enables the engine to detect and compute the spread differences between 4 cryptocurrency trade pairings, thereafter executing the trades within split-seconds on one single exchange.
The Infinite Quad Engine (IQE) has undergone rigorous live testing on cryptocurrency exchanges to validate its techniques and technologies as well as to ensure real-life feasibility.
The Infinite Quad Engine (IQE) possesses the following primary advantages which enables it to be unrivalled by any other cryptocurrency arbitrage softwares or systems that are in the market currently.
1. Adopting a Big Data Approach - By adopting a Big Data approach, the system ensures that all bases are covered, and both technical as well as fundamental analysis are given due consideration thereby ensuring enhanced accuracy in trading.
2. Precision - Accurate computation is the key to identification of arbitrage opportunities as well as profit maximization and risk minimization. This is one of the most essential factors to successful execution of arbitrage trading.
3. Speed - Speed is another key determinant of success in arbitrage trading. Price slippage is a persistent problem in arbitrage trading and especially so in the cryptocurrency realm. The Infinite Quad Engine's (IQE) ability to carry out automated trading within split-seconds, on one single exchange, drastically negates the possibility of losses from price slippage due to time lag.
4. Cost-Efficiency - With the capability to successfully execute arbitrage trading on a single exchange, the Infinite Quad Engine (IQE) greatly reduces the cost of arbitrage trading as the problem of "fee duplication" i.e.: the paying of the same fees such as withdrawal fees on multiple exchanges is effectively eliminated.
5. Continuous Product Improvement and Optimization - For most arbitrage trading products in the market today, work on the product is considered complete after the product is launched. However, the Infinite Quad Engine (IQE) always remains a work in progress for its development team with continuous product improvement and optimization. This ensures that the product remains relevant and up to date in an ever-changing market.
In conclusion, we feel that the Infinite Quad Engine (IQE) has an excellent concept, strong and innovative technical capabilities which places it in a excellent position to offer its users the benefits of simplicity, stability, consistency and liquidity. We strongly believe that the Infinite Quad Engine (IQE) is more than capable of solving the inherent problems faced by cryptocurrency arbitrage traders and is a potential game-changer in the field of Crypto-Arbitrage Trading.
Contact Info:
Name: Hillary
Email: Send Email
Organization: Infinite Tech Global Limited
Website: https://www.infinite-tech.io
Release ID: 88917669