Canada-headquartered critical metals company Ucore Rare Metals Inc. is in the process of demonstrating its flagship rare earth element ("REE") separation technology and is preparing to begin construction on its first commercial-scale processing facility later this year
Ucore's proprietary RapidSX(TM) solvent extraction process will provide a unique advantage to the standard SX extraction process used for REEs throughout the world, using the same elements as SX but rapidly accelerating production time
Rare earths are vital elements for modern high-powered technologies ranging from cell phones to electric vehicle magnets
China currently controls the REE separation market and Ucore's plans are poised to secure a North American production base free of potential conflicts with adversarial nations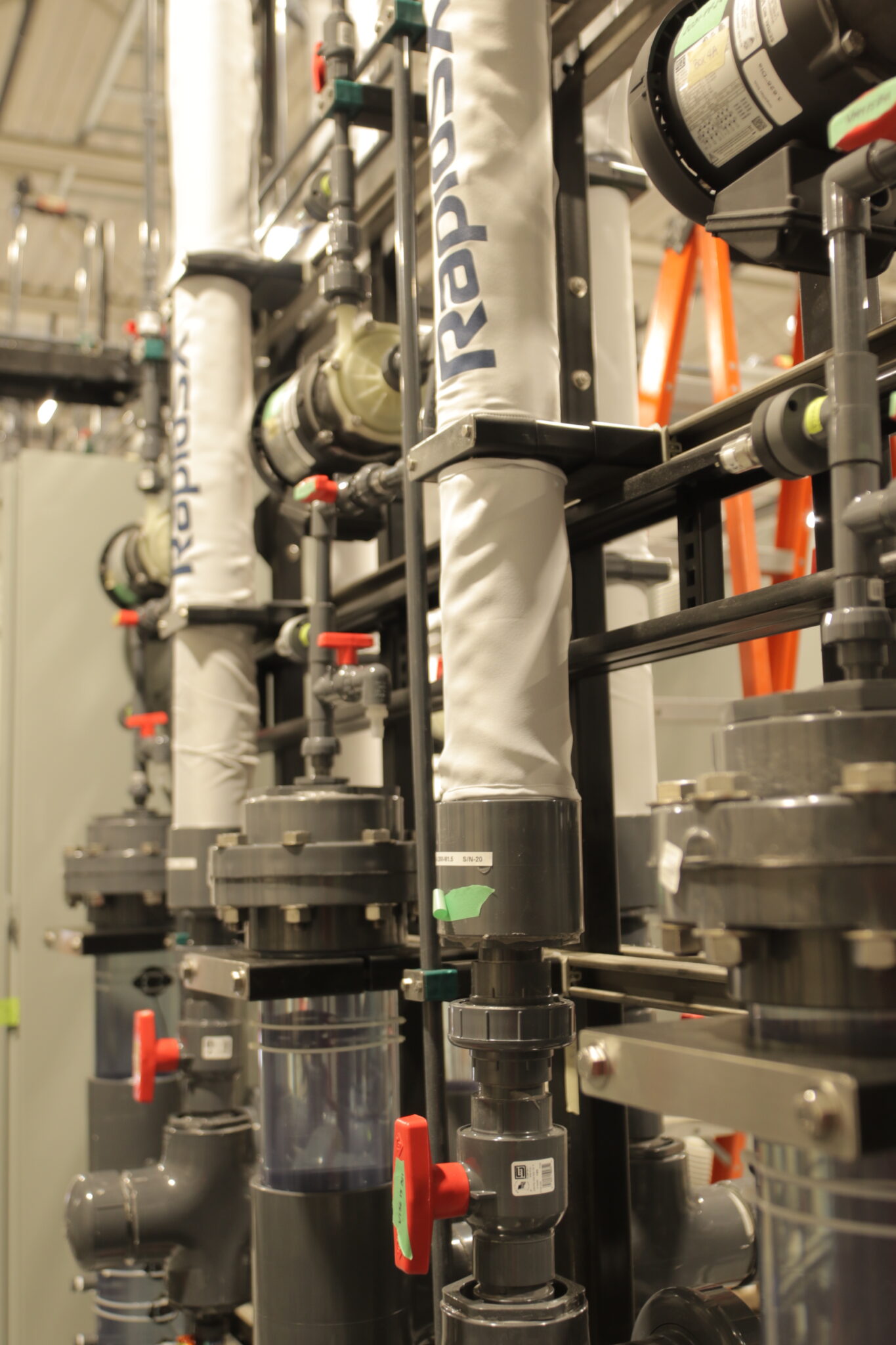 Rare earth metals production has become a vital interest to North American business as well as national defense program technologies in North America because of their foundational use in commonly used items such as smartphones, digital cameras, LED lights and flat screen TVs, plus clean energy tech such as electrical vehicle magnets and steel alloys used in a wide variety of items (https://ibn.fm/gVwgL).
Canada-based Ucore Rare Metals (TSX.V: UCU) (OTCQX: UURAF) is aggressively working to become a leader in solutions for improving the separation of rare earth elements ("REEs") from their mined ores in order to secure a stronger position for American REE production, Ucore CEO Pat Ryan noted in a recent…
NOTE TO INVESTORS: The latest news and updates relating to UURAF are available in the company's newsroom at https://ibn.fm/UURAF
About MiningNewsWire 
MiningNewsWire (MNW) is a specialized communications platform focused on developments and opportunities in the global resources sector. The company provides (1) access to a network of wire services via NetworkWire to reach all target markets, industries and demographics in the most effective manner possible, (2) article and editorial syndication to 5,000+ news outlets (3), enhanced press release services to ensure maximum impact, (4) social media distribution via the Investor Brand Network (IBN) to millions of social media followers, and (5) a full array of corporate communications solutions. As a multifaceted organization with an extensive team of contributing journalists and writers, MNW is uniquely positioned to best serve private and public companies that desire to reach a wide audience of investors, consumers, journalists and the general public. By cutting through the overload of information in today's market, MNW brings its clients unparalleled visibility, recognition and brand awareness. MNW is where news, content and information converge.
To receive SMS text alerts from MiningNewsWire, text "BigHole" to 844-397-5787 (U.S. Mobile Phones Only)
For more information, please visit https://www.miningnewswire.com
Please see full terms of use and disclaimers on the MiningNewsWire website applicable to all content provided by MNW, wherever published or re-published: https://www.miningnewswire.com/Disclaimer
MiningNewsWire
Los Angeles, California
www.miningnewswire.com
310.299.1717 Office
Editor@MiningNewsWire.com
MiningNewsWire is part of the InvestorBrandNetwork.