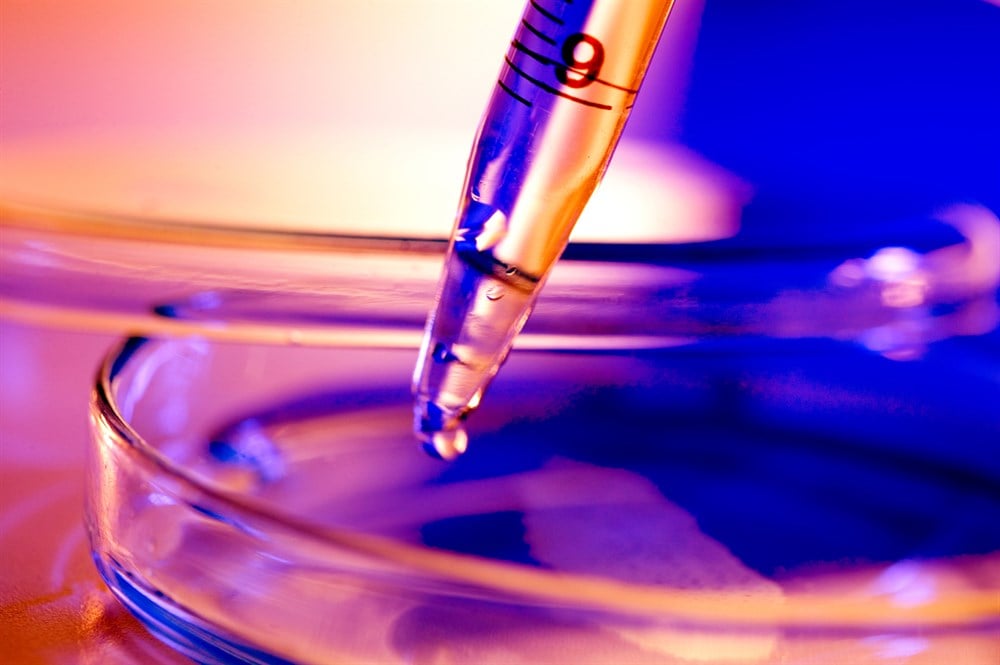 Two years removed from an IPO, Acumen Pharmaceuticals, Inc. (NASDAQ: ABOS) looks like it made a good decision to go public. Shares of the Charlottesville, Virginia-based biotechnology company skyrocketed as much as 80% in Monday morning trading after it reported encouraging Alzheimer's disease study results. 
The phase 1 INTERCEPT-AD trial of Acumen's ACU193 drug candidate showed positive topline results in 65 early-stage Alzheimer's disease patients across multiple locations. The study included single-ascending-dose (SAD) and multiple-ascending-dose (MAD) cohorts that received the treatment intravenously. 
Over the weekend, Acumen presented the data at the 2023 Alzheimer's Association International Conference (AAIC) in Amsterdam. The trial met both its primary and secondary objectives, demonstrating proof of the mechanism for ACU193. It was highlighted by a statistically significant 25% amyloid plaque reduction that was observed in higher dose cohorts at day 63. The therapy was well-tolerated in patients and produced no serious adverse events. 
Acumen plans to present full INTERCEPT-AD results at a future medical meeting and submit them to a peer-reviewed clinical journal. Pending discussions with regulators, the company hopes to announce a timeline for a phase 2/3 clinical trial. 
What Is Acumen Pharmaceuticals' Growth Pipeline?
Unlike most biopharmaceutical companies that develop treatments for a range of indications, Acumen is exclusively focused on Alzheimer's disease. While this brings concentration risk to the investment, it also comes with tremendous opportunity. 
More than 6 million Americans and an additional 26 million people outside the U.S. are currently affected by Alzheimer's disease. Absent new treatments to prevent or slow the disease, these figures are forecast to triple by 2050. U.S. healthcare costs associated with Alzheimer's disease alone could top $1 trillion by then.
Acumen is currently developing a novel antibody therapy for Alzheimer's disease that targets soluble amyloid beta oligomers (ABOs). ABOs are said to accumulate in the brain 10 to 20 years prior to the discovery of any Alzheimer's disease symptoms and are therefore considered a primary underlying cause of the disease. 
ACU193 is based on research that shows there are early and persistent triggers of Alzheimer's disease pathology. The candidate has received the Fast Track designation from the U.S. Food and Drug Administration (FDA). 
Acumen's leadership team includes former members of Eli Lilly's global Alzheimer's disease team, a potentially underappreciated attribute of the company. On Monday, Eli Lilly said it anticipates an FDA decision on its donanemab Alzhimer's treatment by the end of this year. Donanemab has demonstrated strong results of its own, but with few effective treatments on the market, there is room for multiple winners in the Alzheimer's disease market. Moreover, Acumen's focus is on treating early rather than late-stage Alzheimer's disease.
What Is Wall Street's Opinion of Acumen Pharmaceuticals?
Following the AAIC presentation, sell-side research group H.C. Wainwright was quick to reiterate its Buy rating on Acumen. It gave the stock a $15.00 valuation based on the profits ACU193 could generate in 2034 (by which time the drug would theoretically be commercialized). 
Three other firms have expressed bullish opinions on Acumen this year. This includes BTIG, which last month set a $22.00 price target. This suggests that even after Monday's gain, the small-cap could at least double over the next 12 months.
Acumen's return to the $10.00 level comes roughly 10 months after the stock got a boost from Biogen's phase 3 data around its controversial Alzheimer's drug lecanemab. The positive results were said to be validating for ACU193, sending Acumen shares as high as $10.97. 
Since then, investors grew impatient with their Acumen positions while awaiting phase 1 results. Monday's ride up the charts is a good example of how quickly biotech stocks can snap back when the market is reminded of a promising drug candidate for widespread disease.
The coming days could be critical for Acumen's continued ascent. As happened in late September 2022, sometimes biotech buzz fades fast when short-term traders take profits and move on to the next big thing. 
Will the $11.00 level be a double-top ceiling…or can Acumen build momentum and climb toward its $25.00 IPO price?